Episode #10: Dysfunction of Low Emotional Intelligence
There has never been a time when emotionally intelligent leaders were more important and relevant than right now. The ability to create a sense of belonging, empathize with the employee experience and engage not only the minds, but the hearts and passion of employees is critical – but it's still overlooked in most leadership training. Emotionally intelligent leadership has been proven to correlate with job satisfaction, employee performance, organizational performance, and lower levels of employee turnover and burnout. The unfortunate truth is most leaders still have low emotional intelligence and are doing little to bridge the gap between the need and their responsibility to meet it. The Dysfunction of Low Emotional Intelligence and all of its destructive symptoms is the result.
In today's episode, Anne & Heather explore the Dysfunction of Low Emotional Intelligence and share a real client story that illustrates just how common it is to find this type of leadership behavior in organizations today. They'll also share some practical tips that you can use if the Dysfunction of Low Emotional Intelligence is wreaking havoc in your organization.
If you want to know more about Anne & Heather's work with dismantling dysfunctions in organizations and leadership behavior at Caliber Leadership Systems, check out:
https://dismantlingdysfunction.com
https://www.dranitsaris-hilliard.com
Stop contributing to organizational dysfunction. Pick up your copy of So, You Think You Can Lead?: A Guide to Developing Your Leadership Authority and Potential
Make sure you sign up for our weekly newsletters for tips on how to dismantle dysfunction and develop your leaders: https://bit.ly/dismantlingdysfunction
Are you dealing with an organizational dysfunction you need help with? Or do you have a story you would like to share on our show? Contact us at [email protected].

IN THIS EPISODE:
[01:39] Episode introduction and overview
[6:39] A working definition of Emotional Intelligence
[09:10] The Impact of low Emotional Intelligence
[30:58] Our client story experiencing the Dysfunction of Low Emotional Intelligence
[32:59] Root causes we identified that contributed to the dysfunction
[35:21] Our approach to helping the client overcome the dysfunction
[38:48] Outcomes and successes for our client
[43:11] Episode gem & practical takeaway
KEY TAKEAWAYS:
The reality is that emotions and emotional needs either negatively impact results, or they are managed and directed to improve outcomes. No matter how much leaders pretend they don't let their feelings affect them, without emotional self-awareness, they can't possibly know the impact they are having on their behavior and on how they are perceived by others. While many do a good job of ignoring or disconnecting from them, emotions are the drivers of our behavior and when suppressed, lead to subjective, reactive decision making.
Many leaders pride themselves in their ability to make rational decisions, thinking they know what employees need and how they should behave. They have a bias against emotional expression, thinking that it is the result of an immature person. This leads them to think that anything presented with emotions should be ignored or discounted. In reality, decision-making is influenced by feelings, emotions and biases, rather than the result of independent rational thinking.
Leaders who profess to not feel fear, get upset, etc. tend to override their feelings by controlling them and by extension, fail to tune in to how employees may feel and don't factor it into their decision making.
Companies that intentionally work to create psychological safety will listen to all opinions, disagreements, ideas and emotions in a judgment-free zone. In organizations suffering from low EQ, conflict, fear of being shamed, power struggles and passive-aggressive behaviors are more likely the norm.
For many employees, fear is still an important reality in the world of work that causes them to shut down rather than participate. Not just fear of losing one's job or getting sick but a fear of the boss, fear of not being liked, fear their performance won't measure up. Employees still check in with peers to see what the boss's mood is before asking them a question.
Achieving organizational potential involves ensuring that the psychological security and emotional needs of employees that positively impact productivity, morale, as well as the ability of its members to thrive and achieve their full potential is embedded in leadership practices, systems, training, and development.  To eliminate the dysfunction of low EI, leaders need to take the time and make the effort to build emotional intelligence and create psychological safety in the work environment.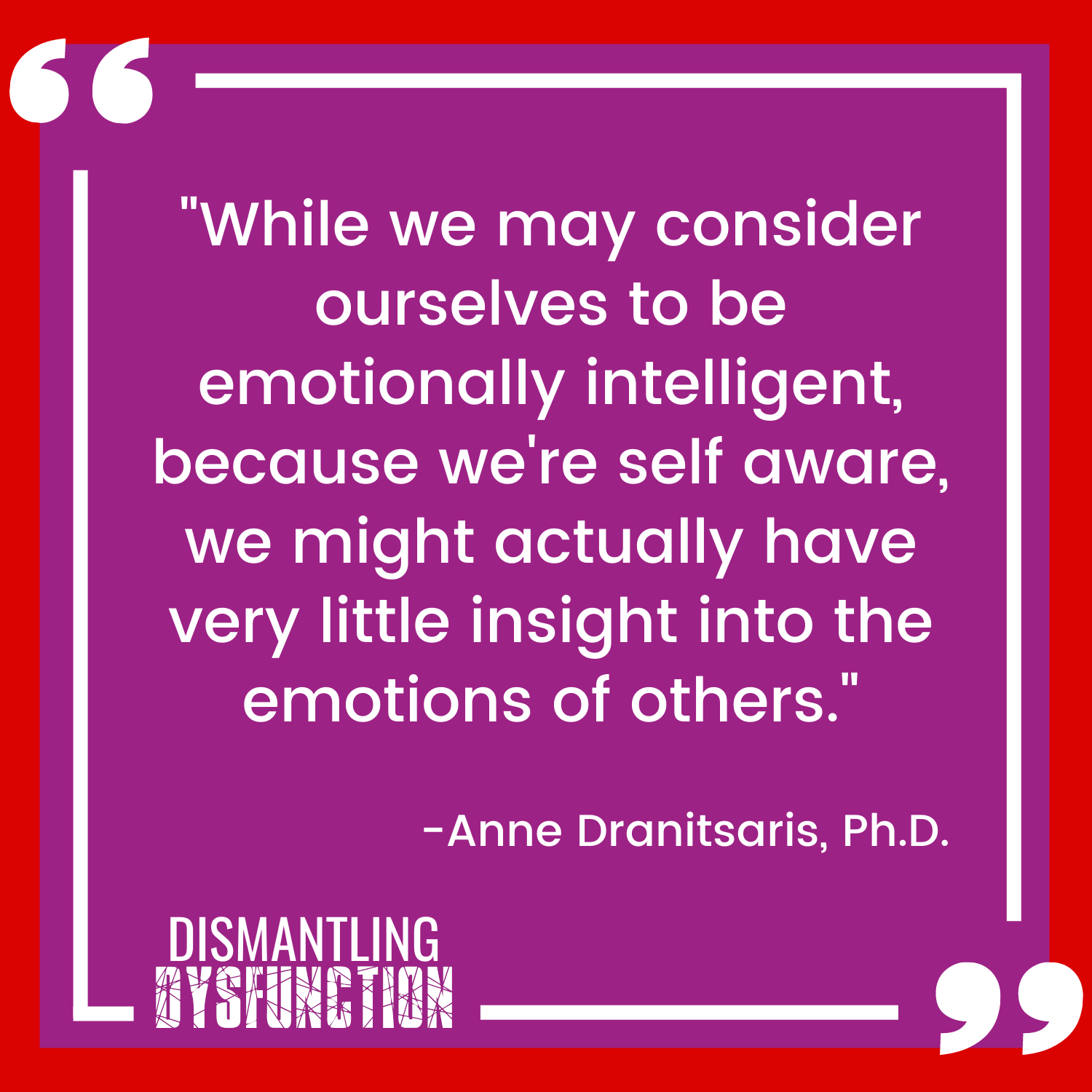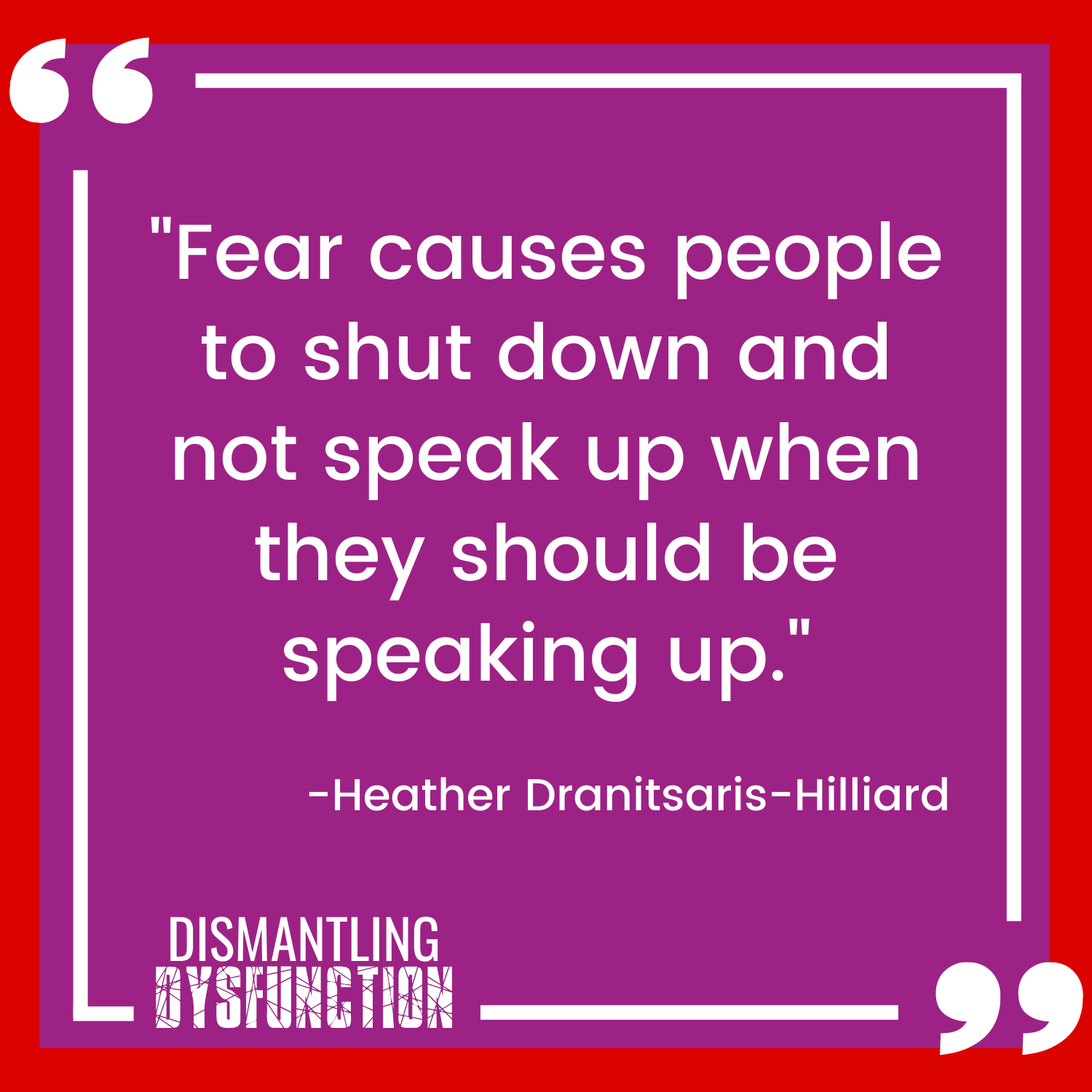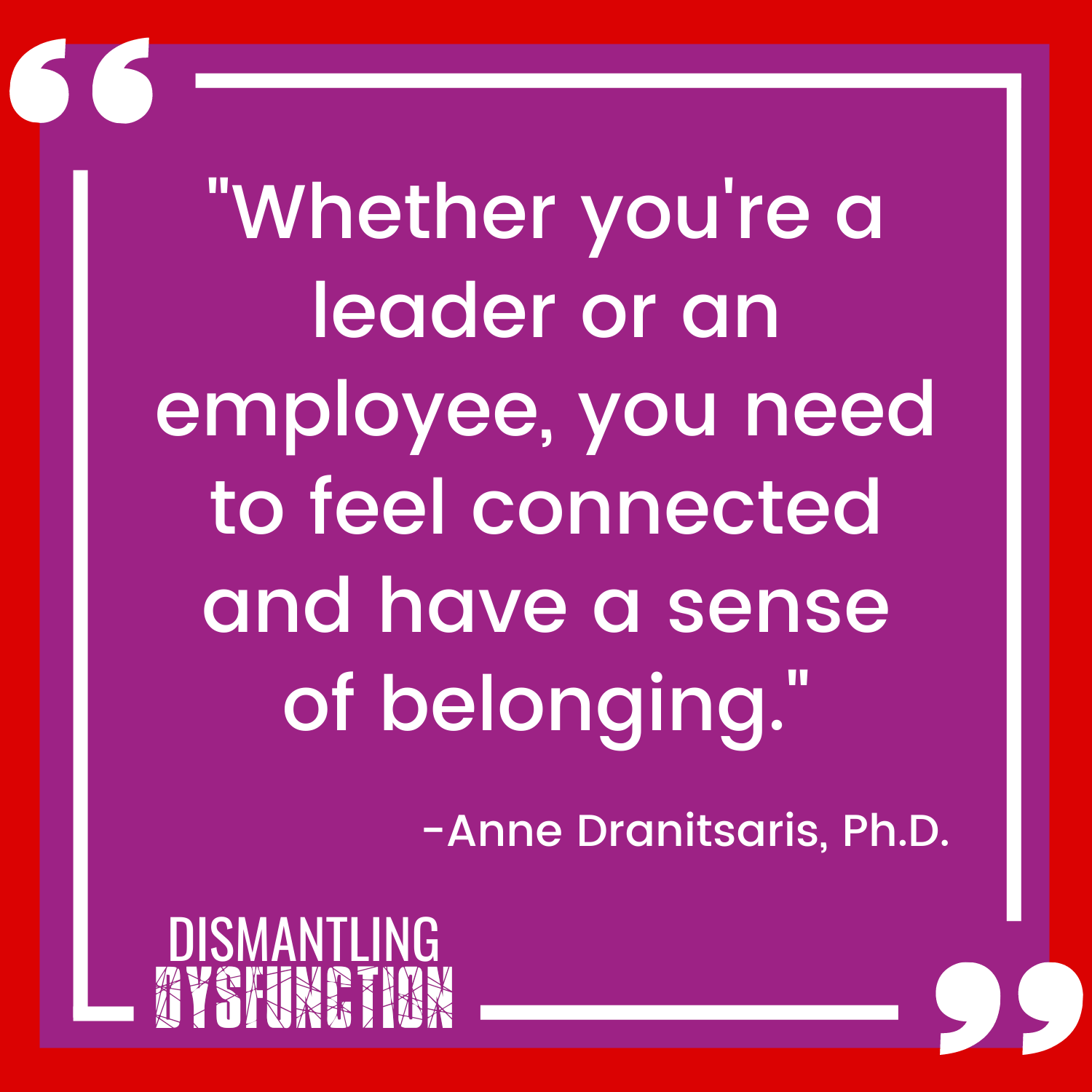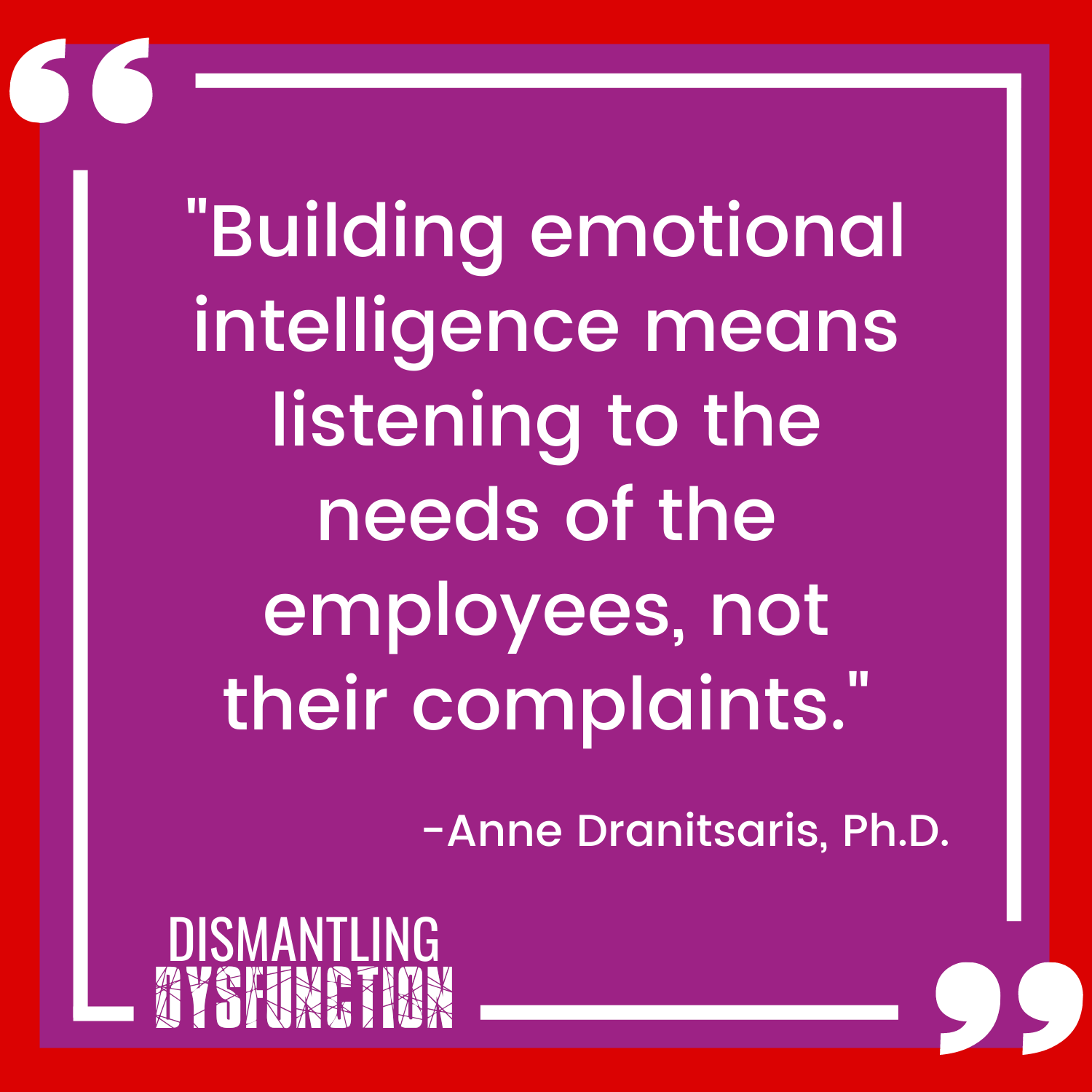 Did you enjoy this episode?
If so, sign up for our newsletter and get exclusive access to some of our best content!
Plus, we'll keep you in the loop – you'll be among the first to know when we've hit "upload" on a new podcast, article, or YouTube video!