Podcast Guest Appearances
We have had the honor of being guests on various podcasts run by inspiring individuals around the globe. We speak about behavioral change, leadership and organizational transformation, interpersonal dynamics and the achievement of potential.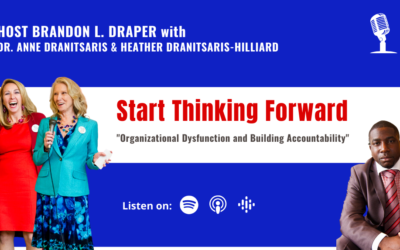 We had the most amazing conversation with Brandon L. Draper in our recent guest appearance on the Start Thinking Forward Podcast. It's amazing how many topics we covered. From our compelling story of how we, a mother-daughter team, came together following our reunion...