Our Podcast – Dismantling Dysfunction
A podcast series for anyone who experiences dysfunction in organizations,
leadership, or in relationships.
Check out the Dismantling Dysfunction Trailer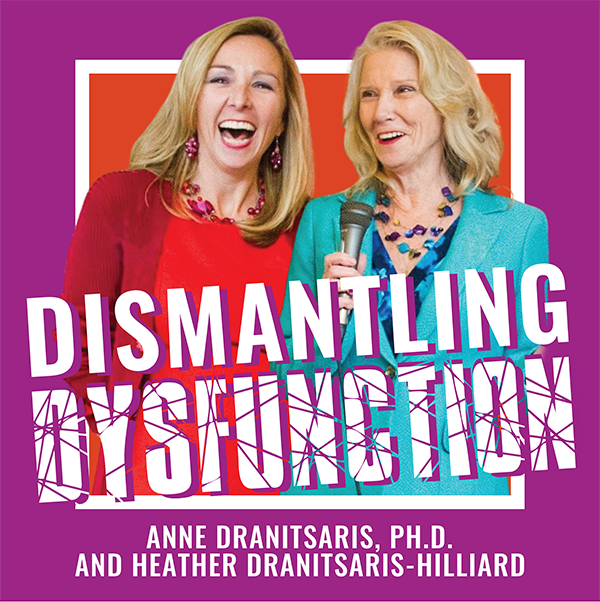 About the Podcast
In these uncertain times, it's no wonder most organizations suffer from a myriad of dysfunctions and people issues they have no idea how to deal with. Too often, leaders go for the quick fix, leaving the root causes of the dysfunction shooting up in another area just as the last symptom has been dealt with. This results in disengaged employees, loss of high performers, poor productivity, and an unhealthy bottom line.
No matter the size of the organization, any dysfunction is systemic and requires a holistic approach to rooting out and dismantling its cause. Otherwise, you'll stay with the whack-a-mole approach, dealing with pop up symptoms without changing anything.
Join organizational development and behavioral change experts Dr. Anne Dranitsaris and Heather Dranitsaris-Hilliard weekly as they introduce you to the most common dysfunctions in organizations and help you dismantle them by delving into the systemic causes behind them and telling you exactly what to do about it.  Because of their more than 70 combined years of working with leaders and organizations, nationally and internationally, of all sizes and dysfunctions, there aren't too many that they don't have experience with.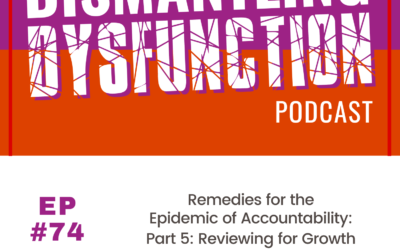 Episode #74: Remedies for the Epidemic of Accountability Part Five: Reviewing for GrowthEver heard a leader say they skipped reviewing their employee performance because they "don't have time" or because "Mercury was in retrograde"? While we all chuckle at the latter,...