Episode #19: Dysfunction of Self-Deception
Most business leaders would agree that all aspects of their organization would benefit from strong leadership at all levels. So, why is there a trend of middle managers being selected based on their functional competence rather than on their ability to engage, nurture, and empower employees and teams? Senior leaders deceive themselves into believing that because they didn't need development to be successful, next-gen leaders shouldn't need it either. Part of their deception has to do with their blind spots around their own competence. Most leaders want to believe they are "good" or "great" leaders instead of objectively measuring their effectiveness against an objective leadership or executive competency model. Instead of seeing their behavior contributing to any issues the business may have, they rationalize, deceiving themselves and getting in the way of creating effective solutions with authentic leadership.
In today's episode, Anne & Heather explore the Dysfunction of Self-Deception and share some real client stories that illustrate just how common it is to find this type of leadership behavior in organizations today. They'll also share some practical tips that you can use if the Dysfunction of Self-Deception is causing your organization's leaders to rationalize why problems exist instead of investigating how their own behaviors could be contributing to the creation of issues in the first place.
If you want to know more about Anne & Heather's work with dismantling dysfunctions in organizations and leadership behavior at Caliber Leadership Systems, check out:
https://dismantlingdysfunction.com
https://www.dranitsaris-hilliard.com
Stop contributing to organizational dysfunction. Pick up your copy of So, You Think You Can Lead?: A Guide to Developing Your Leadership Authority and Potential
Make sure you sign up for our weekly newsletters for tips on how to dismantle dysfunction and develop your leaders: https://bit.ly/dismantlingdysfunction
Are you dealing with an organizational dysfunction you need help with? Or do you have a story you would like to share on our show? Contact us at [email protected].
IN THIS EPISODE: 
[01:47] Episode introduction and overview 
[02:45] What is the Dysfunction of Self-Deception? 
[07:50] Self-Deception by the Prostitute Leadership Persona 
[13:24] Selling yourself out and pretending it didn't happen 
[27:27] The great compromise of the Prostitute Leadership Persona 
[31:55] Self-Deception = leadership in servitude 
[32:28] Adaptation without negotiation 
[43:40] Episode gem & practical takeaway 
KEY TAKEAWAYS:
Self-deception is something that we are all guilty of as leaders as it sure is a lot easier to pretend something isn't happening than having to deal with it. And we all know how challenging it can be to have to deal with an employee's poor performance when they are in a state of self-deception themselves. We call this behavior "going behind the shield". 
Self-Deceptive leaders tend to utilize the Prostitute Leadership Persona. This persona causes leaders present as always being in a good mood, as though nothing ever bothers them, while giving in to others to ensure that their survival needs are met. In some cases, they do this at the expense of their self-respect, integrity, and values. 
Self-Deceptive leaders focus on ensuring that everyone else gets what they want and need without asking for anything in return. 
Leaders act with a lack of integrity, a characteristic of the Prostitute Leadership Persona, when they don't feel empowered to succeed without adapting to what they believe others need them to be. 
Does any of this sound a little too familiar? If so, the leaders in your organization could be suffering from the Dysfunction of Self-Deception, a symptom caused by a lack of leadership development. Reach out to us at

[email protected]

so we can help you dismantle this and other dysfunctions in your organization today!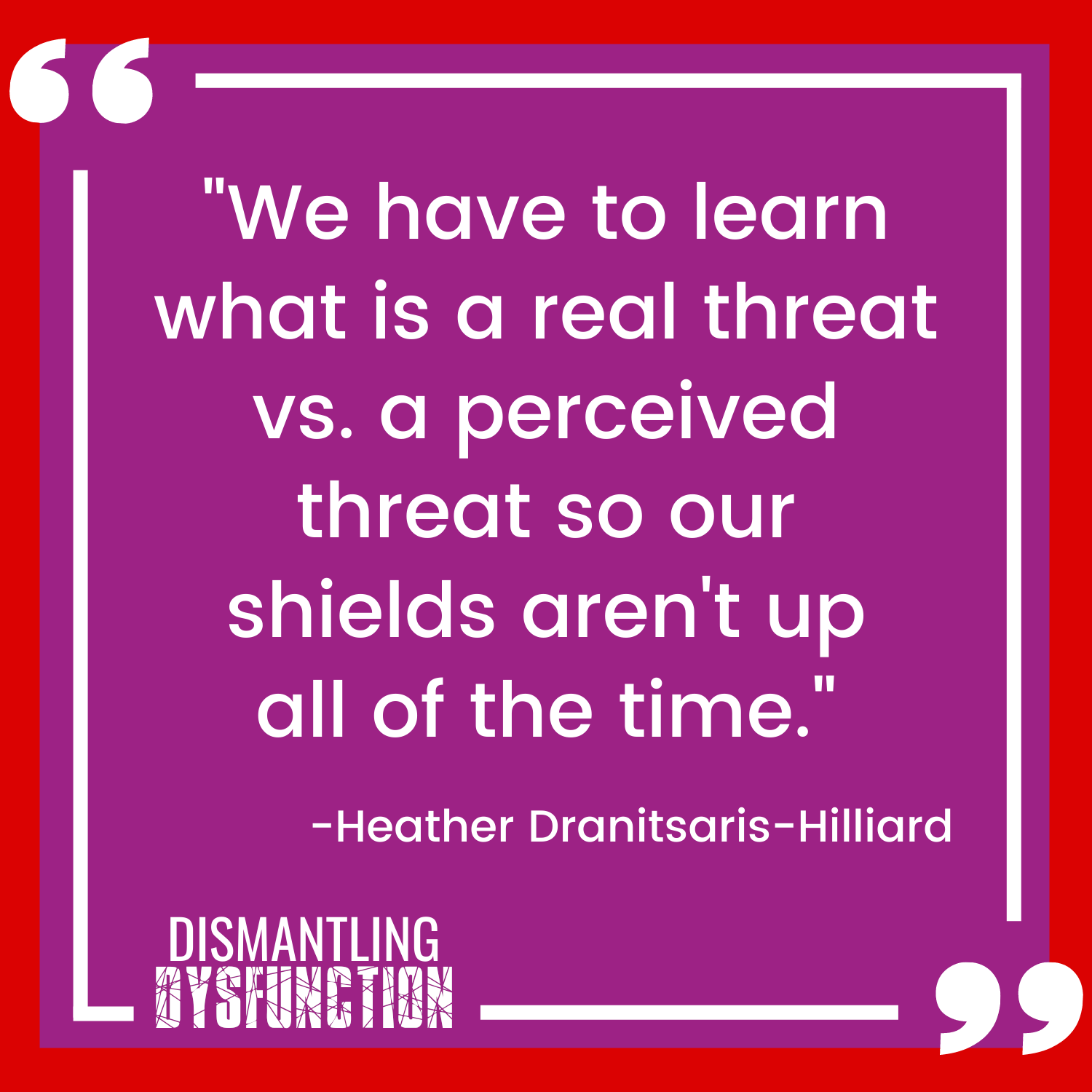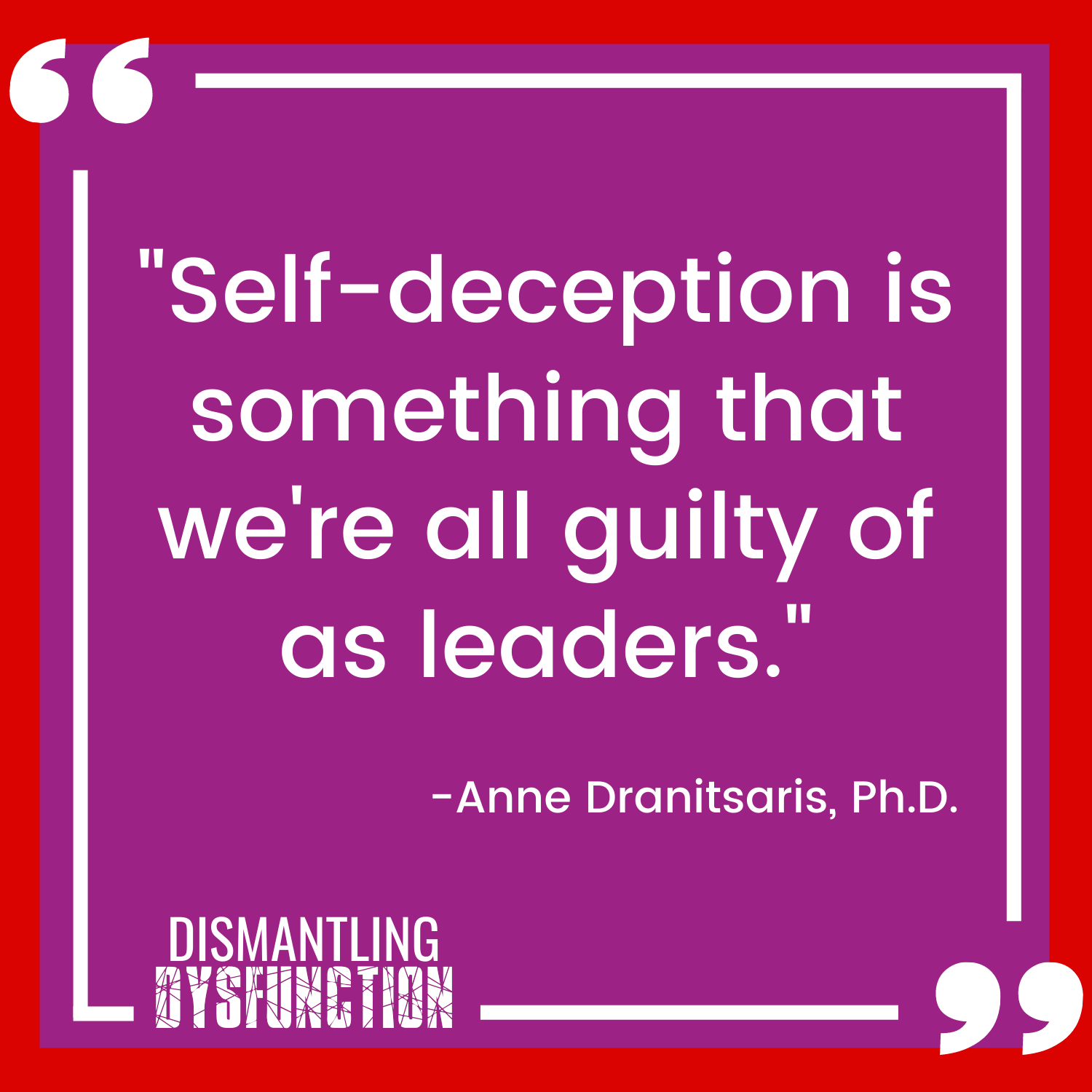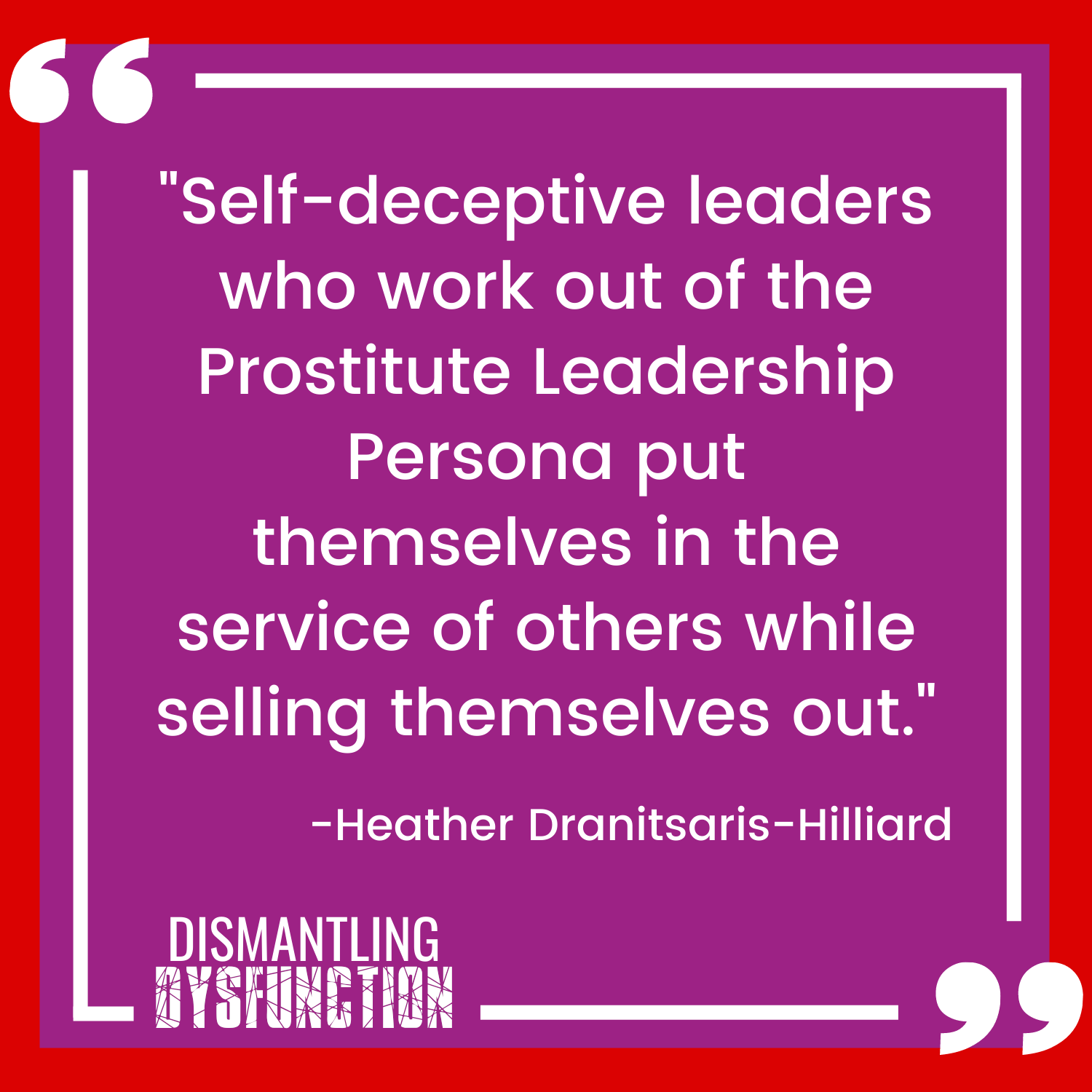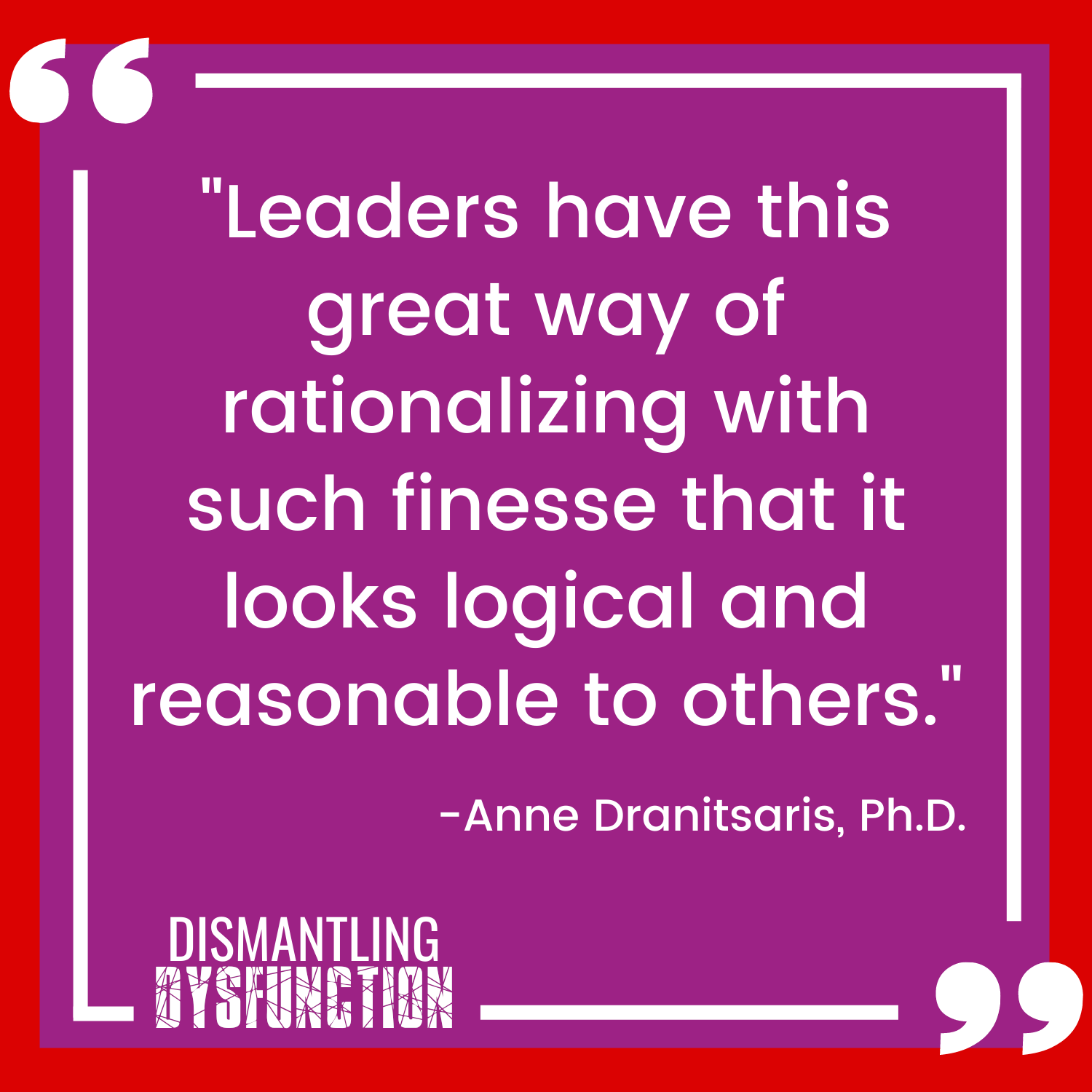 Did you enjoy this episode?
If so, sign up for our newsletter and get exclusive access to some of our best content!
Plus, we'll keep you in the loop – you'll be among the first to know when we've hit "upload" on a new podcast, article, or YouTube video!