Episode #2: Key Organizational Dysfunctions (Part 1)
Like most people, you've probably experienced the negative impact of one of the many dysfunctions that exist in organizations. In fact, you could be suffering from it right now because dysfunction is so commonplace. There are six key dysfunctions that our hosts Anne Dranitsaris & Heather Dranitsaris-Hilliard see over and over again when working with leaders in businesses of all sizes and complexities. In today's episode, they will bring three of these common dysfunctions to life by sharing real-life client stories – including the good, the bad, and the ugly. They focus on the pain points of each dysfunction and how they brought client organizations from dysfunction to high-functioning.
If you want to know more about Anne & Heather's work with dismantling dysfunctions at Caliber Leadership Systems, check out:
https://dysmantlingdysfunction.com
https://www.dranitsaris-hilliard.com
Stop contributing to organizational dysfunction. Pick up your copy of So, You Think You Can Lead?: A Guide to Developing Your Leadership Authority and Potential
Make sure you sign up for our weekly newsletters for tips on how to dismantle dysfunction and develop your leaders: https://bit.ly/dismantlingdysfunction
Are you dealing with an organizational dysfunction you need help with? Or do you have a story you would like to share on our show? Contact us at [email protected].
IN THIS EPISODE:
[00:00] Episode introduction and overview
[02:48] A working definition of dysfunction
[04:00] Looking at dysfunction holistically
[06:59] The dysfunction of unconscious leadership competence
[13:32] The dysfunction of chaos
[20:46] The dysfunction of the misuse and abuse of power
[26:59] What you can start doing today
KEY TAKEAWAYS:
Not knowing how to lead and influence causes the Misuse and Abuse of Power Dysfunction (aka My Way or the Highway). This dysfunction, where leaders control the power and authority necessary to affect change and growth, centralizes power at the top, creating a bottleneck and disempowering employees.
When leaders refuse to create systems and structure needed to sustain growth, they create the Dysfunction of Chaos, (aka Peter Pan Syndrome). Leaders don't want to be constrained by normal "grown up" workplace practices and create uncertainty and anxiety in employees.
Self-deception and a lack of self-awareness leads to the Unconscious Leadership Competence Dysfunction (aka "I think, therefore I am.") where leaders think they're great leaders and don't need development, nor do they value or invest in their next level leaders, causing demotivated employees and a lack of bench strength.
If you recognize any of the above organizational dysfunctions, make sure you don't mistake symptoms for the root cause. And don't look for a quick fix or the "right" person to get rid of the symptoms of your dysfunction. Instead, examine the context, the processes, and how the leaders are contributing.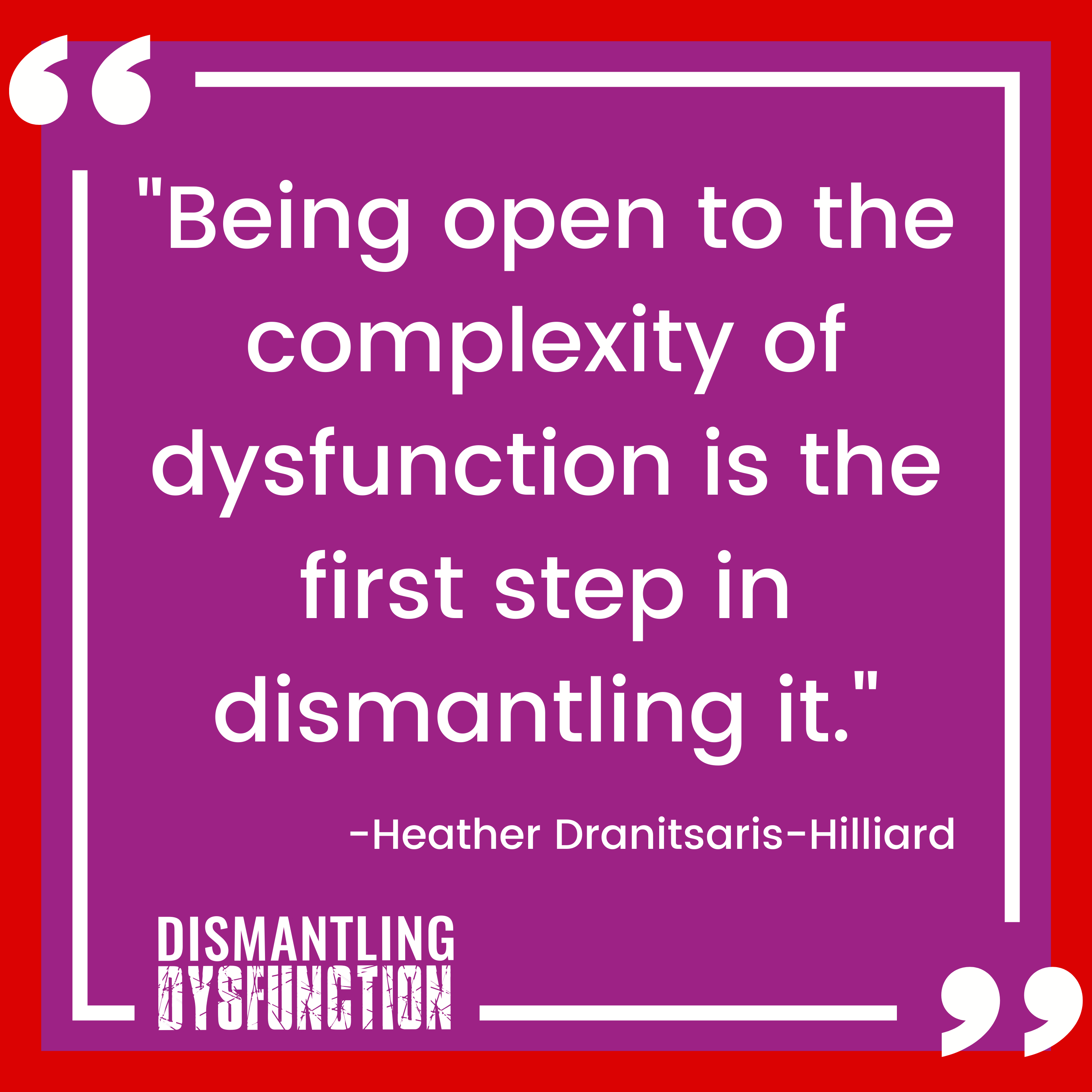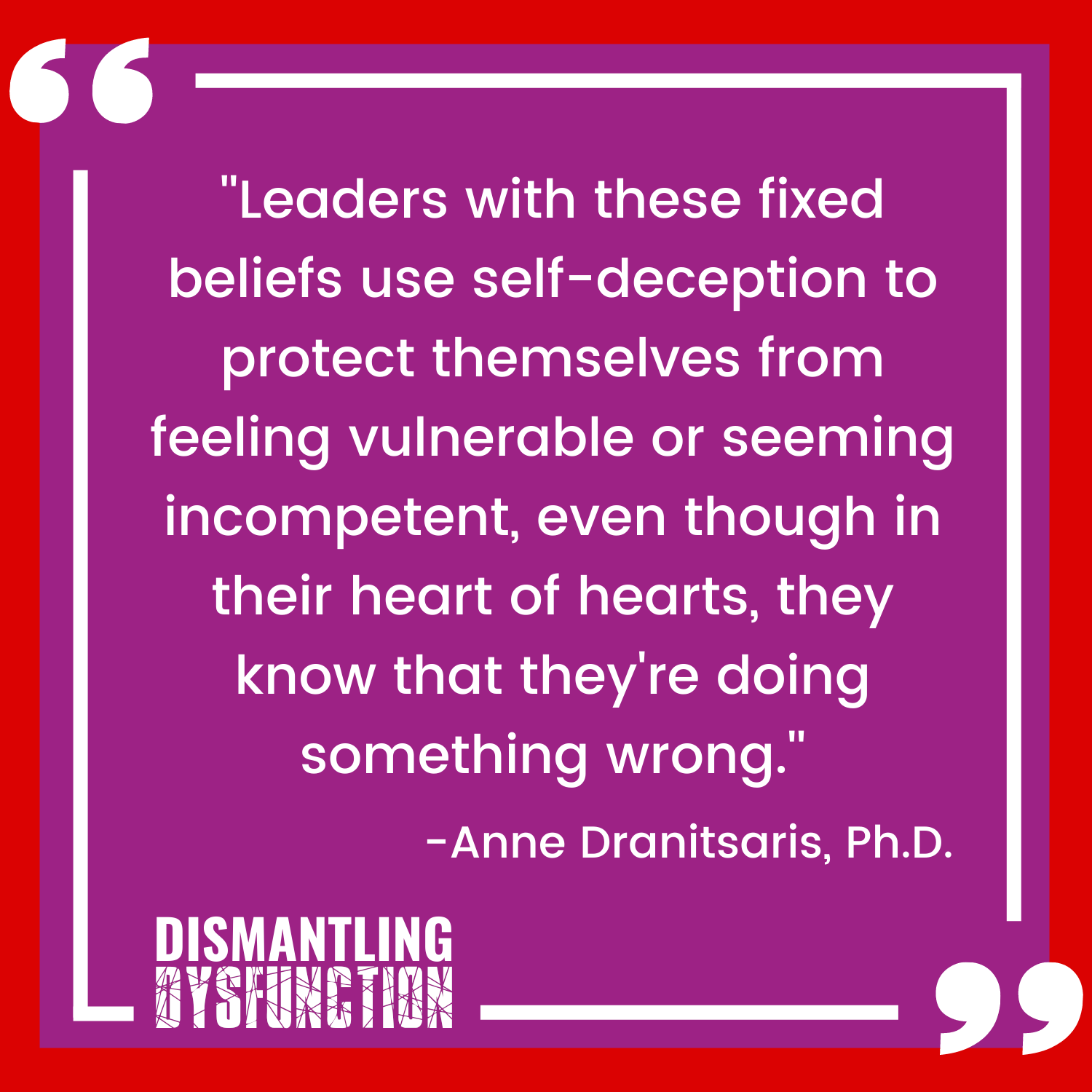 Did you enjoy this episode?
If so, sign up for our newsletter and get exclusive access to some of our best content!
Plus, we'll keep you in the loop – you'll be among the first to know when we've hit "upload" on a new podcast, article, or YouTube video!