Episode #24: Dismantling the Permissive Dysfunction
"The last time I gave my direct report a little corrective feedback it didn't go so well… The next thing I knew, they were storming out the door in tears. I'm just going to stick to saying nothing at all and let employees figure things out on their own."
So many leaders today are adopting the Permissive Leadership Persona because they don't know how to set their employees up to receive corrective feedback, or how to address their employees' exaggerated emotional responses. When leaders are permissive, they let themselves "off the hook" by staying in their comfort zones instead of developing actual leadership competence. Teams will remain stuck in a dysfunctional loop when their permissive leaders fail to seek out the coaching and leadership development they need to lead effectively. It's time for permissive leaders to stop blaming employees and start owning their roles.
In today's episode, we discuss the Permissive Dysfunction and share some practical tips that you can start using today if you've been enabling employees and are feeling helpless to do anything about it. We'll also share real client stories that illustrate just how common it is to find this type of leadership behavior in organizations today. Tune in to learn more about the Permissive Dysfunction and discover what you can do to start using your leadership power and authority today!
If you want to know more about Anne & Heather's work with dismantling dysfunctions in organizations and leadership behavior at Caliber Leadership Systems, check out:
https://dismantlingdysfunction.com
https://www.dranitsaris-hilliard.com
Stop contributing to organizational dysfunction. Pick up your copy of So, You Think You Can Lead?: A Guide to Developing Your Leadership Authority and Potential
Make sure you sign up for our weekly newsletters for tips on how to dismantle dysfunction and develop your leaders: https://bit.ly/dismantlingdysfunction
Are you dealing with an organizational dysfunction you need help with? Or do you have a story you would like to share on our show? Contact us at [email protected].
IN THIS EPISODE:
[01:52] Episode introduction and overview
[02:56] What is the Permissive Dysfunction?
[18:13] Get to know them and their goals
[23:54] Manage to the gaps
[27:25] Initiate and assert yourself
[31:44] Don't deceive yourself
[35:35] Episode gem & practical takeaway
KEY TAKEAWAYS:
Permissive leaders lead to feelings, not results. They want everyone to be happy and have a feel-good experience so they will be liked and perceived as a great guy or gal to work for.
Permissive leaders will tolerate disrespect and insubordination, allowing employees to overstep the boundaries of their positions and say or do anything they want.
Are you ready to dismantle the Permissive Leadership Dysfunction in your organization? Check out the full episode for your guide to addressing the performance of anyone who suffers from the permissive dysfunction.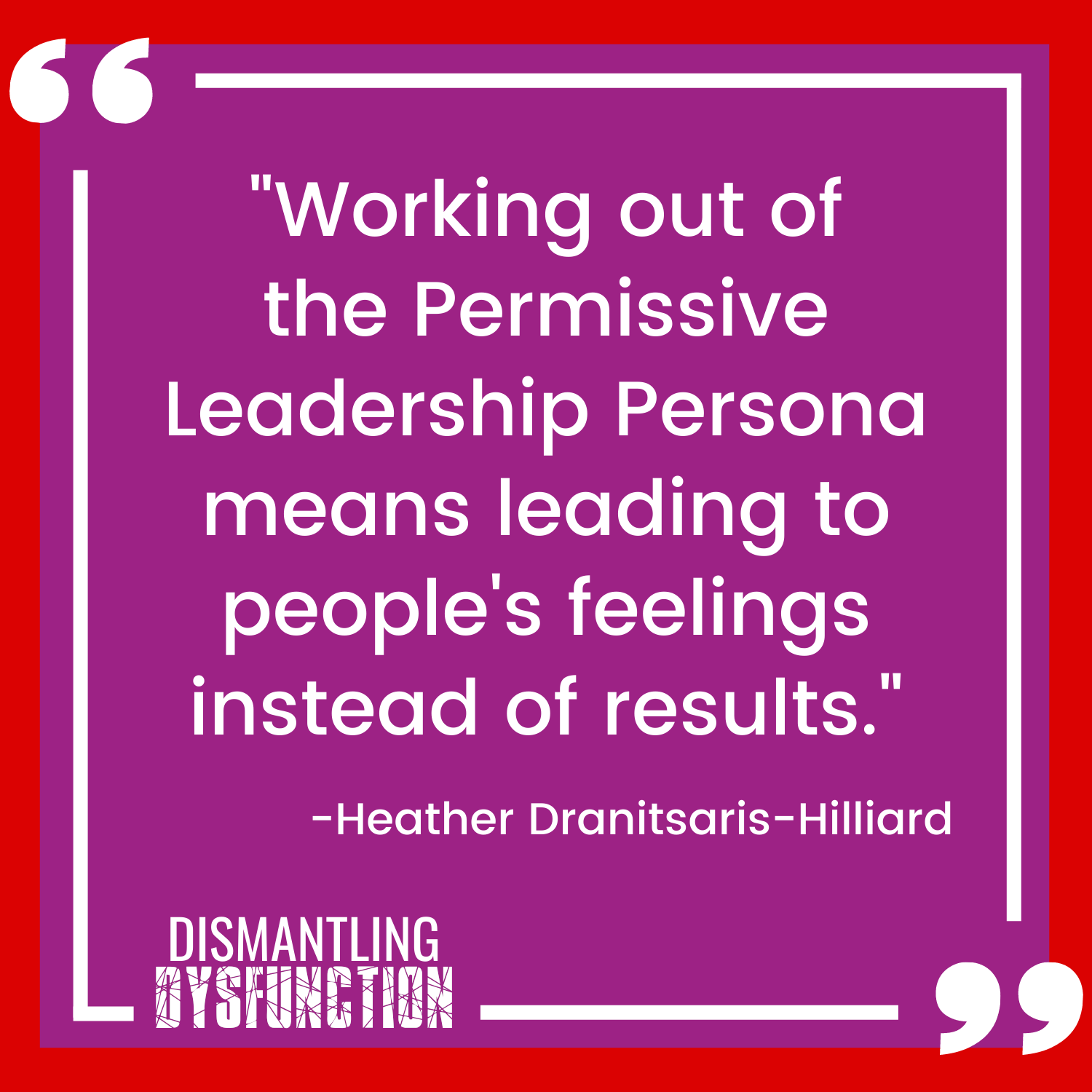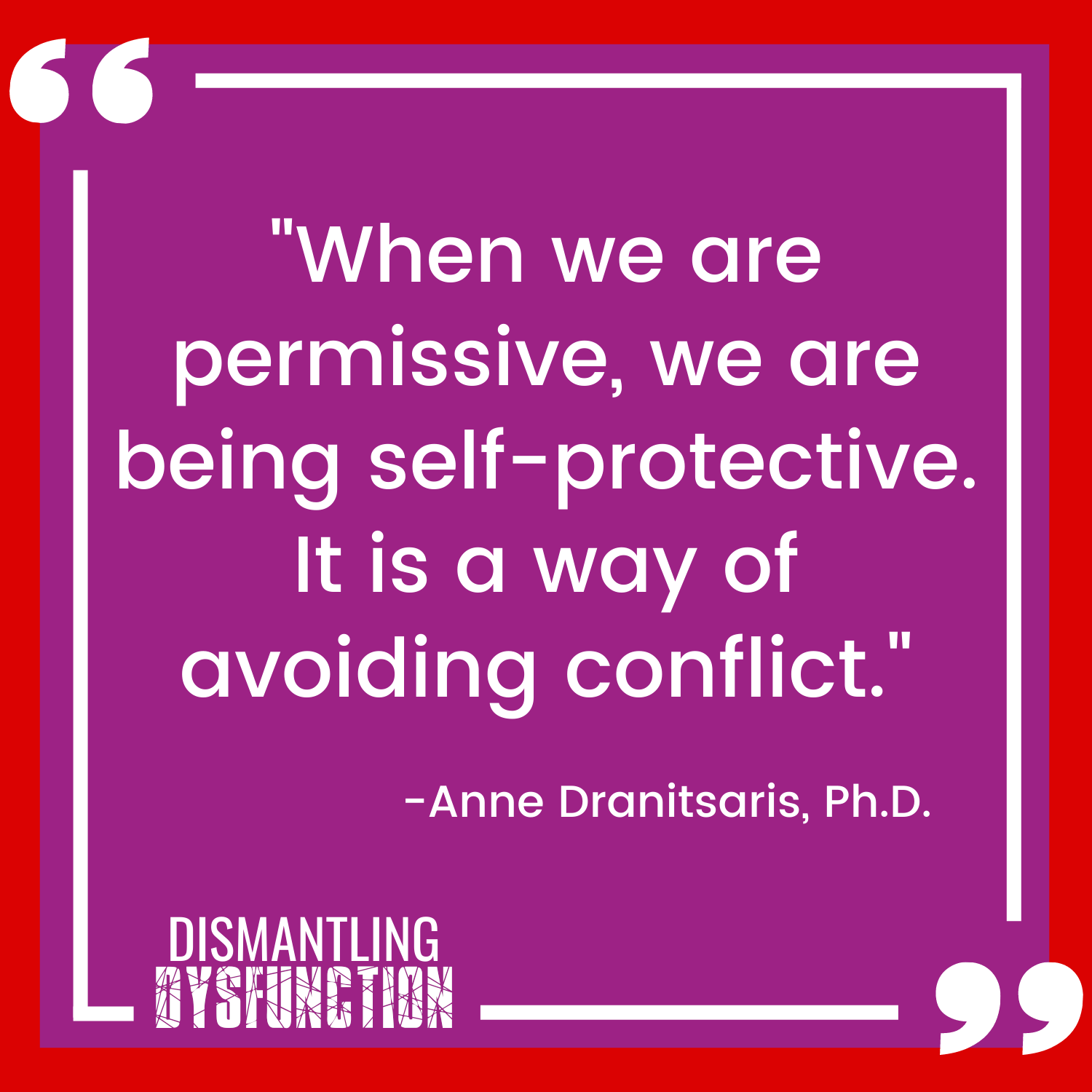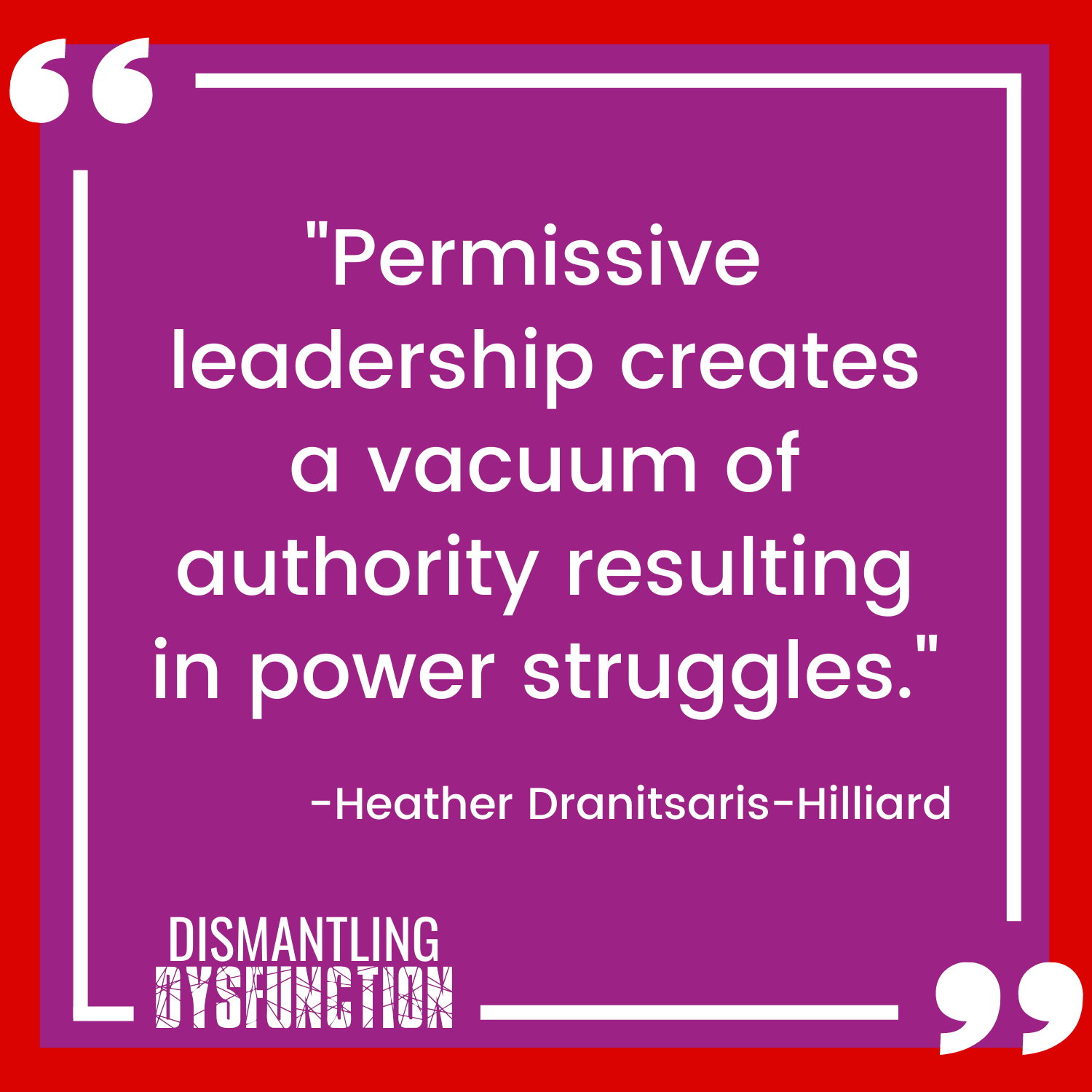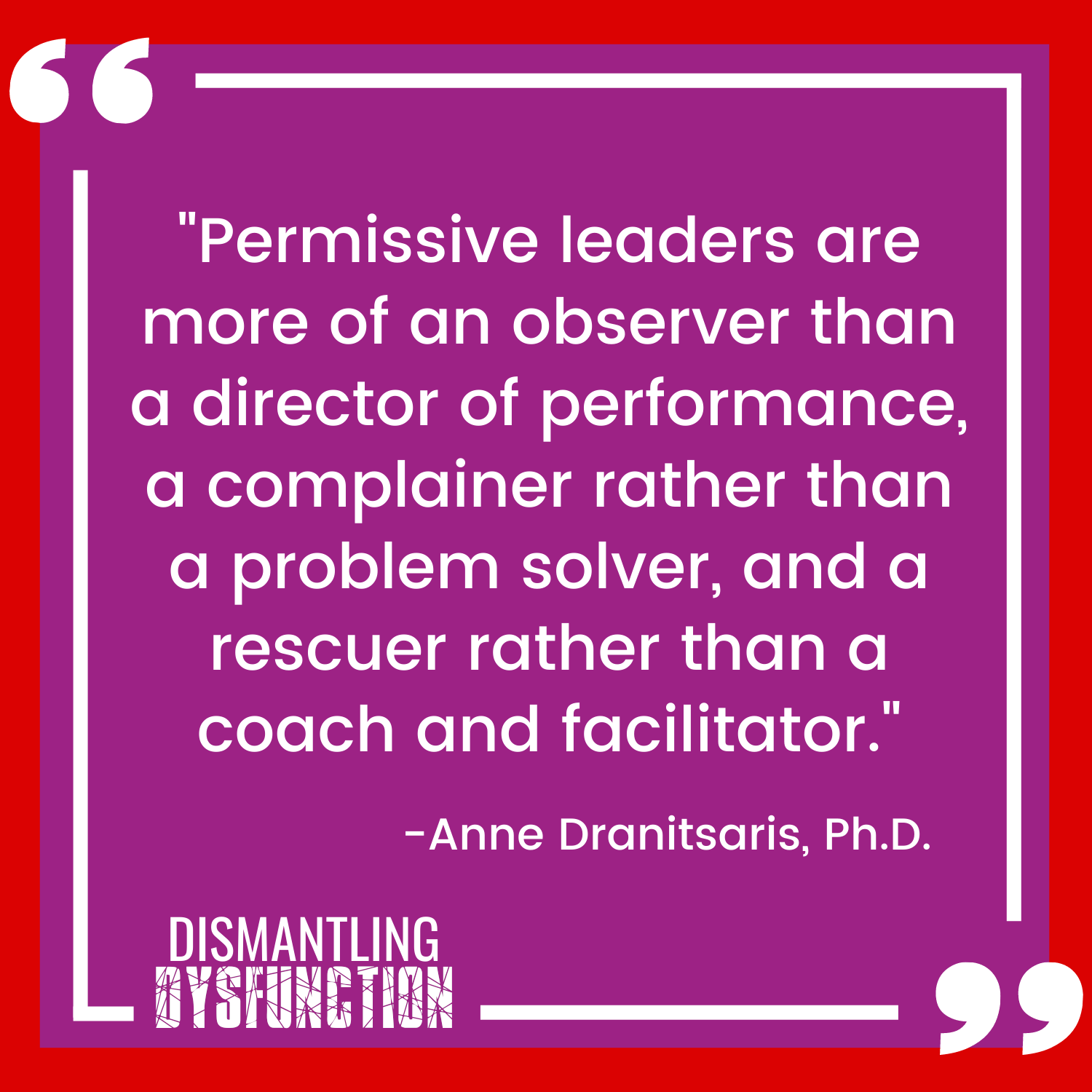 Did you enjoy this episode?
If so, sign up for our newsletter and get exclusive access to some of our best content!
Plus, we'll keep you in the loop – you'll be among the first to know when we've hit "upload" on a new podcast, article, or YouTube video!