Episode #27: Dismantling the Dysfunction of Neglect
Do performance management discussions get in the way of the "real work"? (Sorry, it's a trick question.) Leaders who agree with this idea are missing the point. They're holding on to a mindset that keeps them from fully embracing the true responsibility of their roles: to lead people.
Leadership demands the use of foreign and uncomfortable relational competencies. And focusing on the "real work" keeps underdeveloped leaders feeling safe and powerful within the walls of their comfort zones. So, what happens when leaders don't have the tools they need to deal with difficult interpersonal situations effectively? They spook at the first sign of discomfort, cut corners, and neglect their own needs and the needs of their employees. It takes a lot more than a half-hearted performance review every now and then to truly manage performance and engage your people.
In today's episode, we discuss the Dysfunction of Neglect and share some practical tips that you can start using today if you're having trouble overcoming the discomfort that stands in the way of effective leadership. We'll also share real client stories that illustrate just how common it is to find this type of leadership behavior in organizations today. Tune in to learn all about the Dysfunction of Neglect and discover what you can do if it's suffocating your organization's success.
If you want to know more about Anne & Heather's work with dismantling dysfunctions in organizations and leadership behavior at Caliber Leadership Systems, check out:
https://dismantlingdysfunction.com
https://www.dranitsaris-hilliard.com
Stop contributing to organizational dysfunction. Pick up your copy of So, You Think You Can Lead?: A Guide to Developing Your Leadership Authority and Potential
Make sure you sign up for our weekly newsletters for tips on how to dismantle dysfunction and develop your leaders: https://bit.ly/dismantlingdysfunction
Are you dealing with an organizational dysfunction you need help with? Or do you have a story you would like to share on our show? Contact us at [email protected].
IN THIS EPISODE:
[01:48] Episode introduction and overview
[02:48] What is the Dysfunction of Neglect?
[20:56] Make time to know and lead your people
[25:28] Set clear goals and expectations
[30:25] Invest in and recognize employees
[35:50] Hold employees accountable
[41:34] Communication is key
[46:31] Episode gem & practical takeaway
KEY TAKEAWAYS:
The Dysfunction of Neglect is most commonly caused by leaders' failure to perform their most basic leadership duties.
In the widest sense, neglect in the workplace includes emotional neglect, indulgence, permissiveness, overprotection, authoritarian attitudes, and overestimation.
To prevent the Dysfunction of Neglect, leaders must reserve time for leadership in their schedules by blocking out specific times and dedicating them to accomplishing leadership initiatives.
Think you might be suffering from issues caused by the Dysfunction of Neglect in your workplace? Listen to the full episode to learn what you can do to start fighting back against the Dysfunction of Neglect today!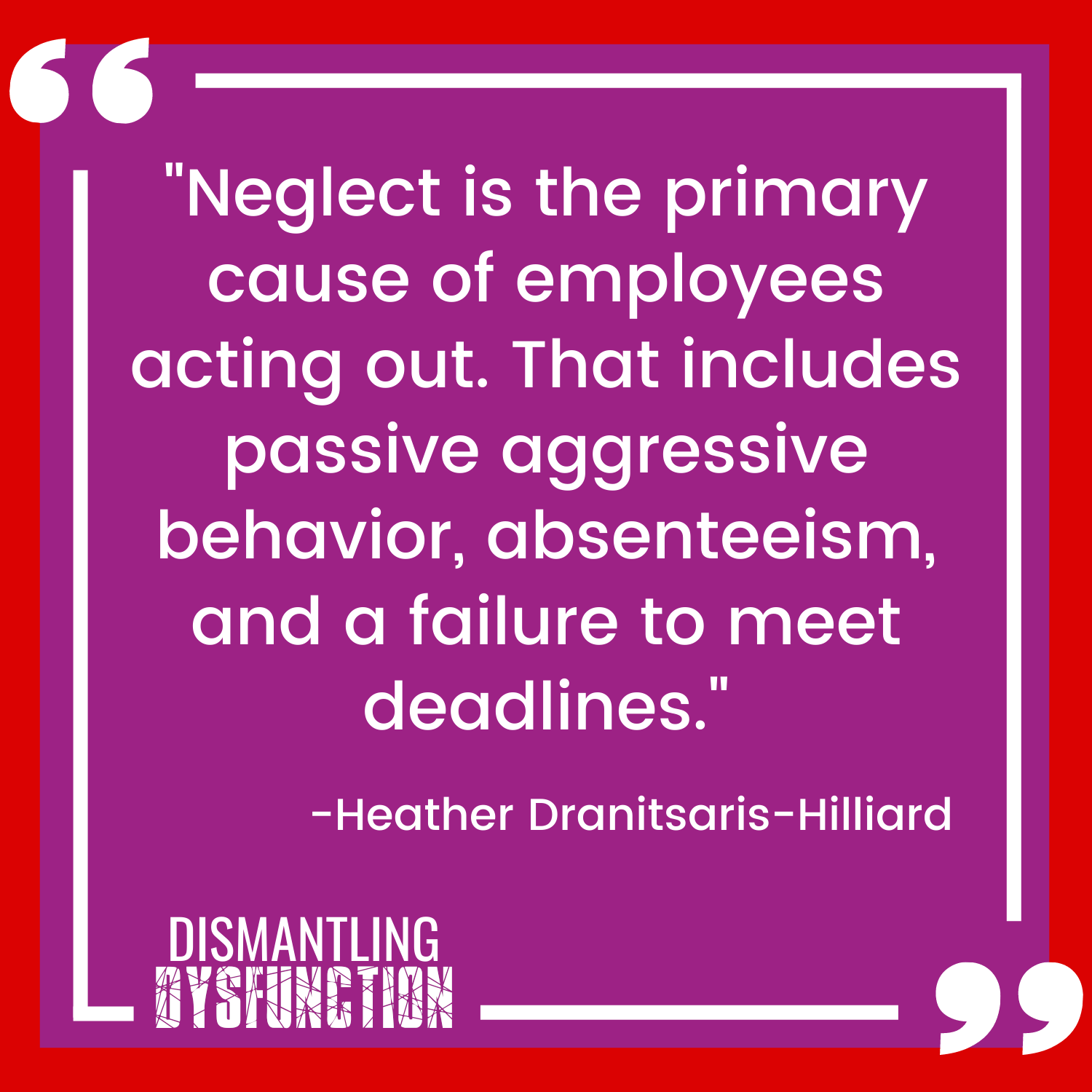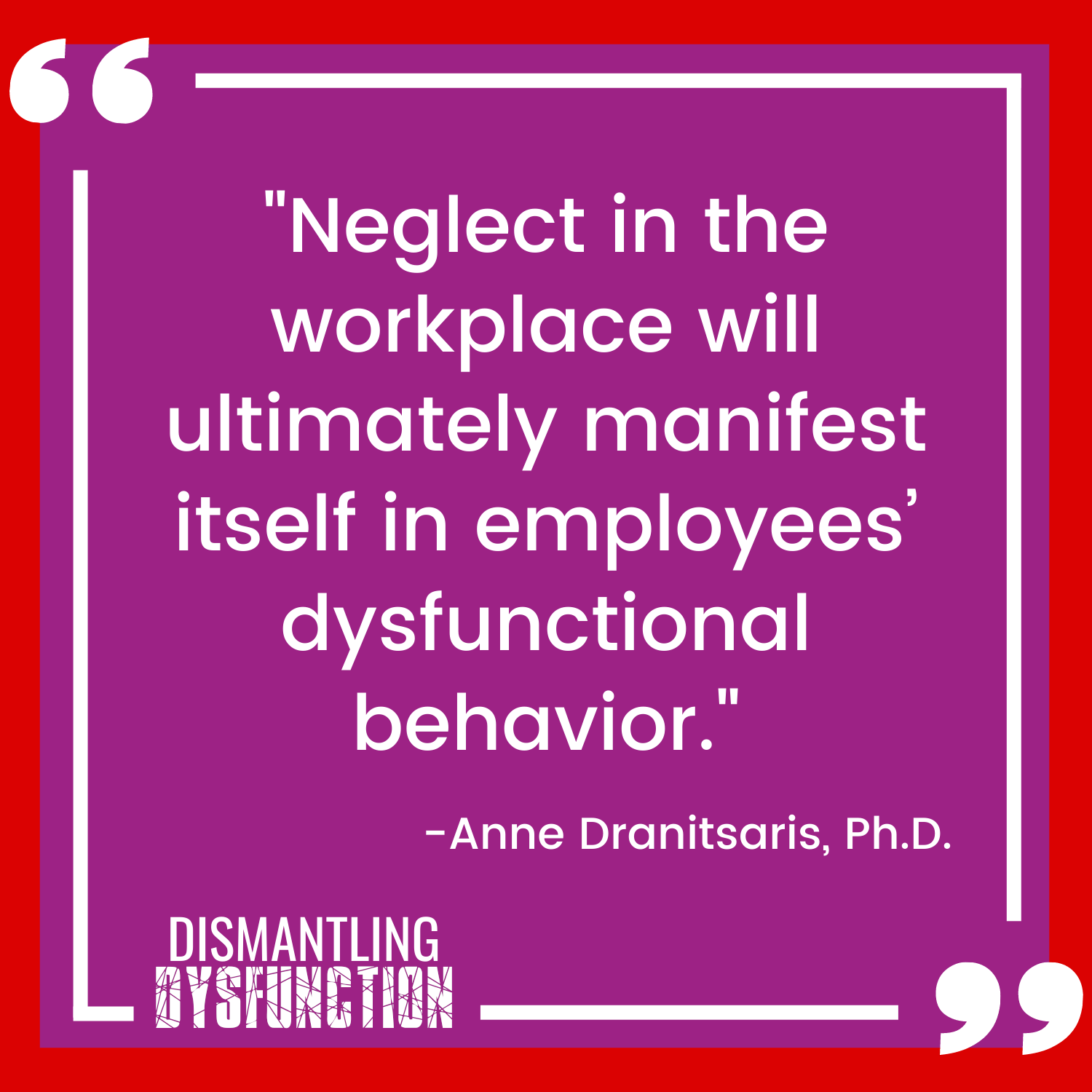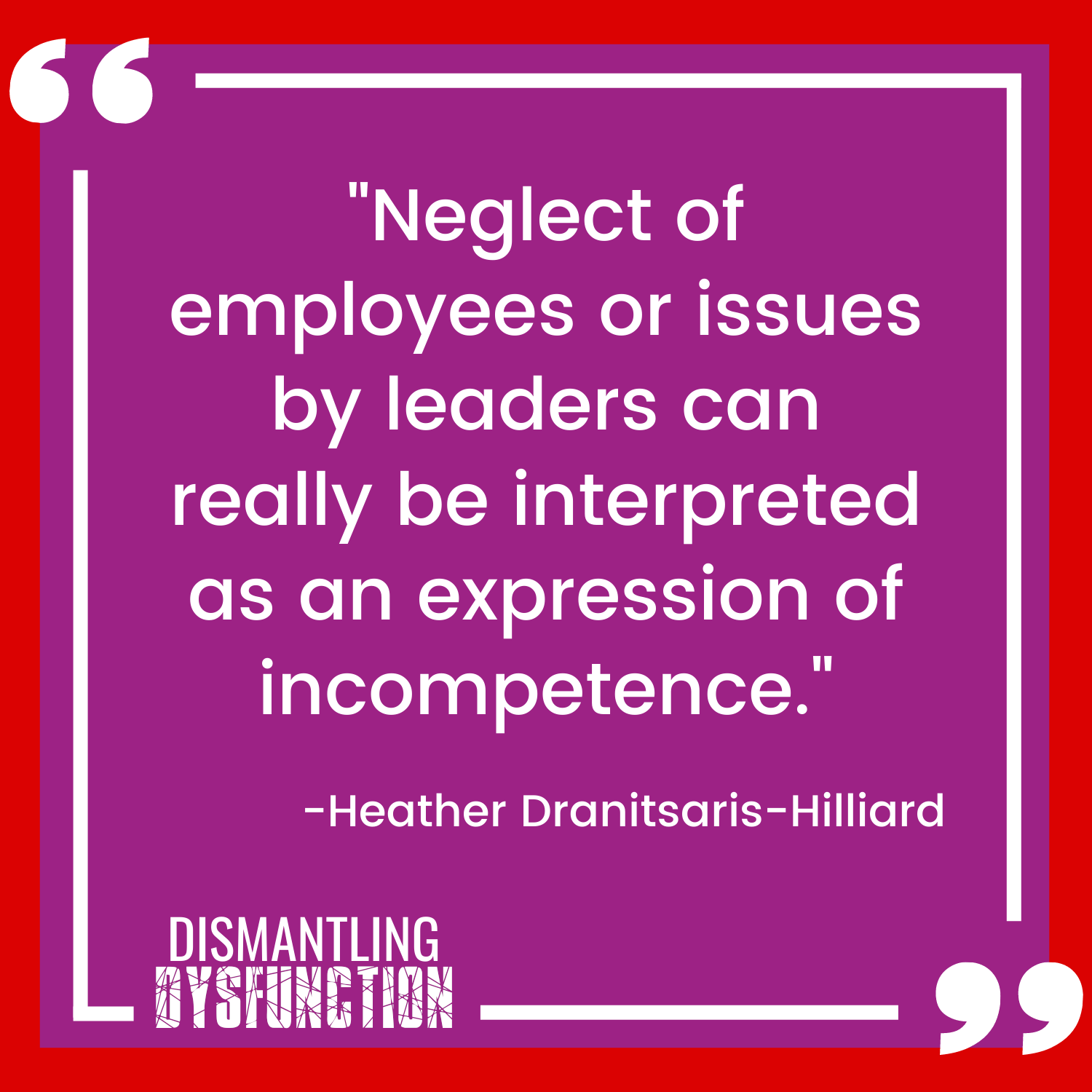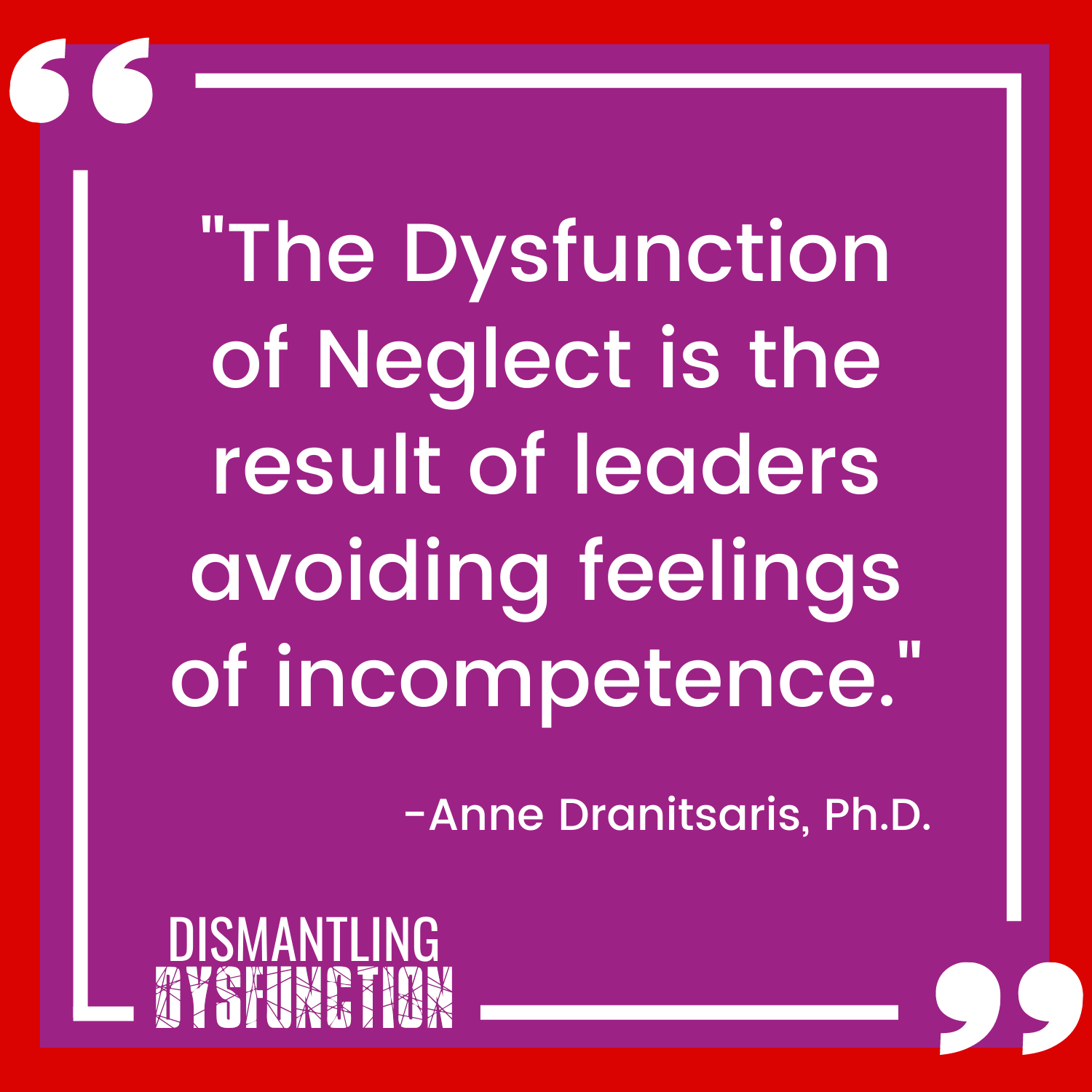 Did you enjoy this episode?
If so, sign up for our newsletter and get exclusive access to some of our best content!
Plus, we'll keep you in the loop – you'll be among the first to know when we've hit "upload" on a new podcast, article, or YouTube video!