Episode #28: Dismantling the Dysfunction of Chaos
Leaders today act as though it isn't their job to keep their complex organizations moving in alignment. All too often, leaders let employees do things 'their way' in hopes that this will motivate them or somehow enable them to work more efficiently. The result? Silent chaos in the workplace.
Clearly, there is a lack of understanding of the chaos that this type of leadership thinking creates. Since when are the ego needs of employees more important than the overarching needs of the organization? Letting personal feelings influence leadership behavior is just one of the many reasons for the Dysfunction of Chaos. Instead of leaders seeking to create organizations that operate with the precision of a Swiss watch, they are more likely to foster an environment where impulsiveness, misalignment and inefficiencies lead to a failure to thrive.
In today's episode, we discuss the Dysfunction of Chaos and share some practical tips that you can start using today if your organization is struggling with this Dysfunction. We'll also share real client stories that illustrate just how common it is to find this type of leadership behavior in organizations today. Tune in to learn all about the Dysfunction of Chaos and discover what you can do if it's suffocating your organization's success.
If you want to know more about Anne & Heather's work with dismantling dysfunctions in organizations and leadership behavior at Caliber Leadership Systems, check out:
https://dismantlingdysfunction.com
https://www.dranitsaris-hilliard.com
Stop contributing to organizational dysfunction. Pick up your copy of So, You Think You Can Lead?: A Guide to Developing Your Leadership Authority and Potential
Make sure you sign up for our weekly newsletters for tips on how to dismantle dysfunction and develop your leaders: https://bit.ly/dismantlingdysfunction
Are you dealing with an organizational dysfunction you need help with? Or do you have a story you would like to share on our show? Contact us at [email protected].
IN THIS EPISODE:
[01:25] Episode introduction and overview
[02:16] What is the Dysfunction of Chaos?
[18:15] Develop Self-Awareness and Self-Management
[22:27] Define Leadership Competencies
[27:06] Have an accountable system for senior leaders
[32:21] Episode gem & practical takeaway
KEY TAKEAWAYS:
Leaders who create the Dysfunction of Chaos lack self-awareness and usually don't know how to lead. They lack the ability to accurately assess their performance or the impact their behavior has on the business or its people.
In organizations that suffer from the Dysfunction of Chaos, it's normal to have shifting priorities, unclear direction, unstable processes, unhappy customers, and disengaged employees.
Companies must be proactive about defining leadership competencies if they are to change their behavior successfully.
Think you might be suffering from issues caused by the Dysfunction of Chaos in your workplace? Listen to the full episode to learn some practical tips on how you can start dismantling the Dysfunction of Chaos today!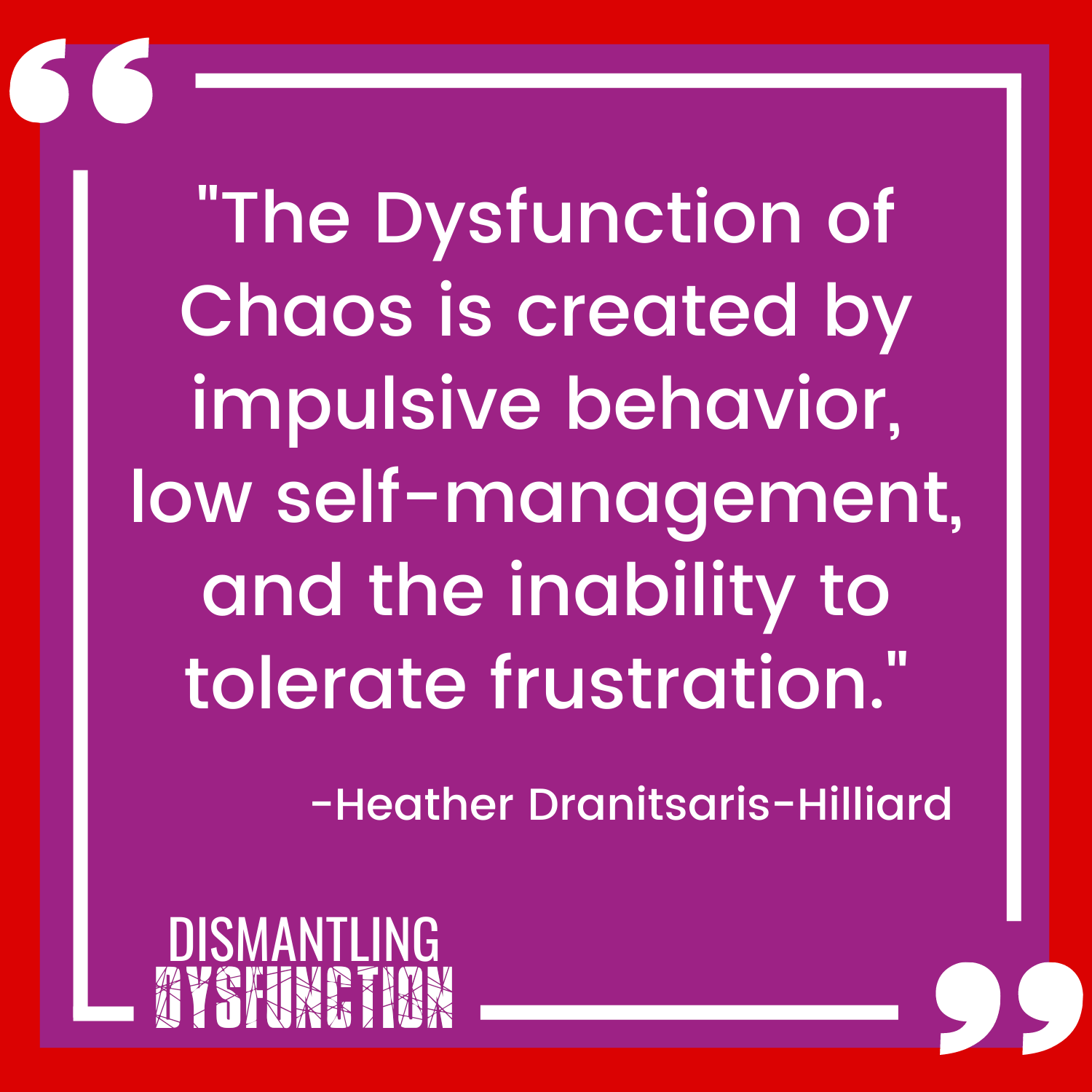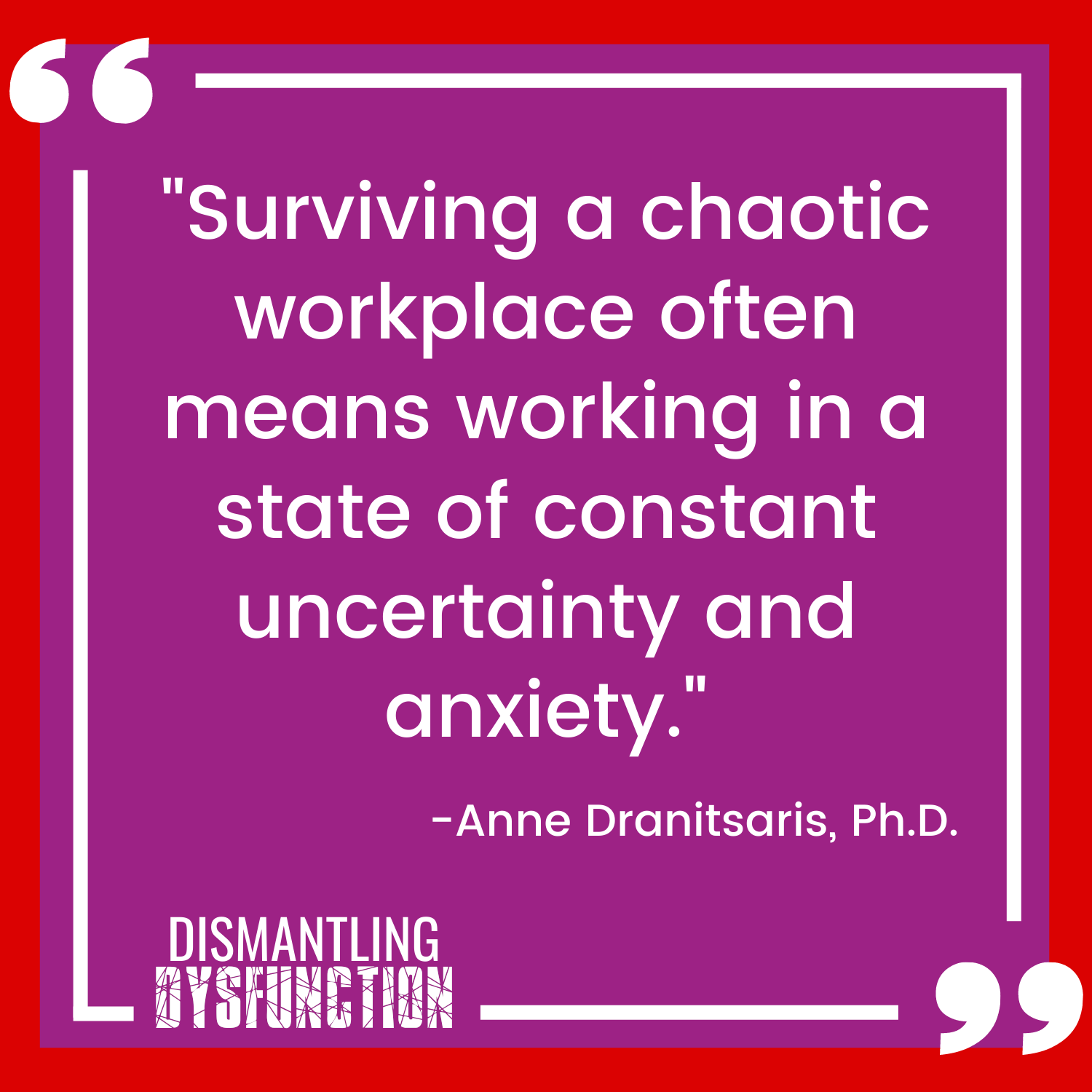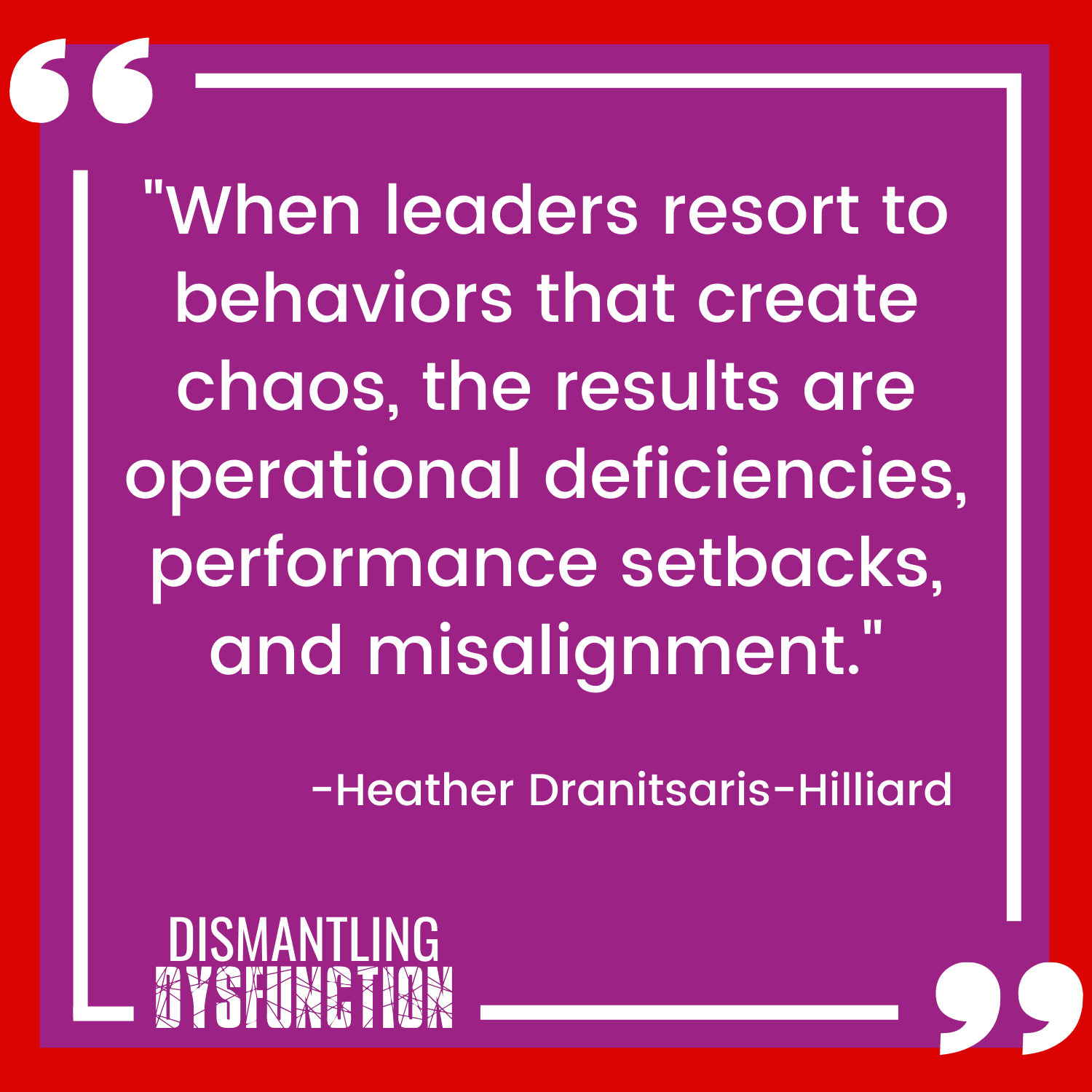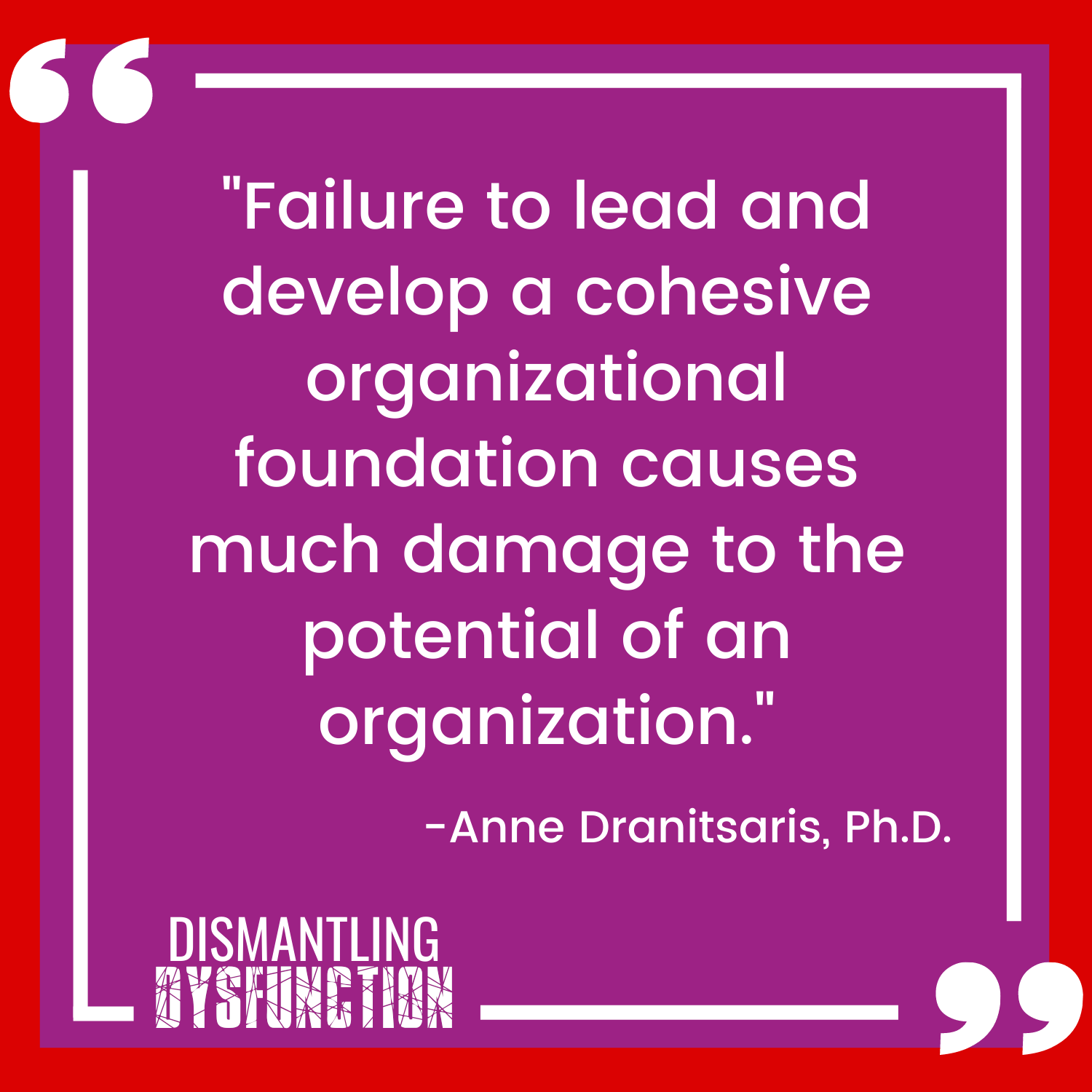 Did you enjoy this episode?
If so, sign up for our newsletter and get exclusive access to some of our best content!
Plus, we'll keep you in the loop – you'll be among the first to know when we've hit "upload" on a new podcast, article, or YouTube video!