Episode #30: Dismantling the Dysfunction of Entitlement
Increasingly, leaders today are complaining about employee entitlement and dysfunctional entitled behavior. They fail to realize how their leadership might contribute to this entitlement. Instead, they judge the behavior of their direct reports and make excuses for them instead of dealing with the actual issue.
A few generations of employees have been brought up to believe they'll be rewarded for just showing up. They get anxious and overwhelmed when asked to get reports in on time or go running to HR when given much-needed corrective feedback. Instead of being shocked by and enabling this behavior, leaders need to change how they lead, developing them into employees excited about what they can achieve based on working consistently toward their goals. Leaders must stop feeling entitled to lead the way they prefer and stop saying, "I didn't need hand-holding; they shouldn't either." Their mindset adds to the ever-widening gap between what leaders expect and what employees are prepared to deliver.
In today's episode, we discuss the Dysfunction of Entitlement and share some practical tips that you can start using today if employee entitlement is causing you to give your power away. We'll also share real client stories that illustrate just how common it is to find this dysfunction in organizations today. Tune in to learn all about the Dysfunction of Entitlement and discover what you can do if it's suffocating your organization's success.
If you want to know more about Anne & Heather's work with dismantling dysfunctions in organizations and leadership behavior at Caliber Leadership Systems, check out:
https://dismantlingdysfunction.com
https://www.dranitsaris-hilliard.com
Stop contributing to organizational dysfunction. Pick up your copy of So, You Think You Can Lead?: A Guide to Developing Your Leadership Authority and Potential
Make sure you sign up for our weekly newsletters for tips on how to dismantle dysfunction and develop your leaders: https://bit.ly/dismantlingdysfunction
Are you dealing with an organizational dysfunction you need help with? Or do you have a story you would like to share on our show? Contact us at [email protected].
IN THIS EPISODE:
[01:42] Episode introduction and overview
[03:34] What is the Dysfunction of Entitlement?
[09:25] Blaming and making excuses
[14:37] Rescuing, not leading
[17:04] Not managing performance
[21:36] Develop Emotional Intelligence
[25:48] Be the solution, not part of the problem
[30:44] Stop blaming, start leading
[34:24] Episode gem & practical takeaway
KEY TAKEAWAYS:
The Dysfunction of Entitlement

arises from our fixed beliefs about what we can do based on our own authority. Both leaders and employees can act in an entitled way.
Entitled employees expect others to treat them as though they are special. They don't feel the need to work hard to succeed and are impatient to get to the next level without mastering their current role.
Leaders

need to learn to respond, not react. They must take a planful approach to employee development. Assessing an employee's emotional intelligence and working with them to delay gratification and tolerance to frustration helps them build more staying power and patience.
Are issues caused by the Dysfunction of Entitlement negatively impacting your workplace? Listen to the full Episode to learn what you can do to start empowering yourself and fighting back against the Dysfunction of Entitlement today!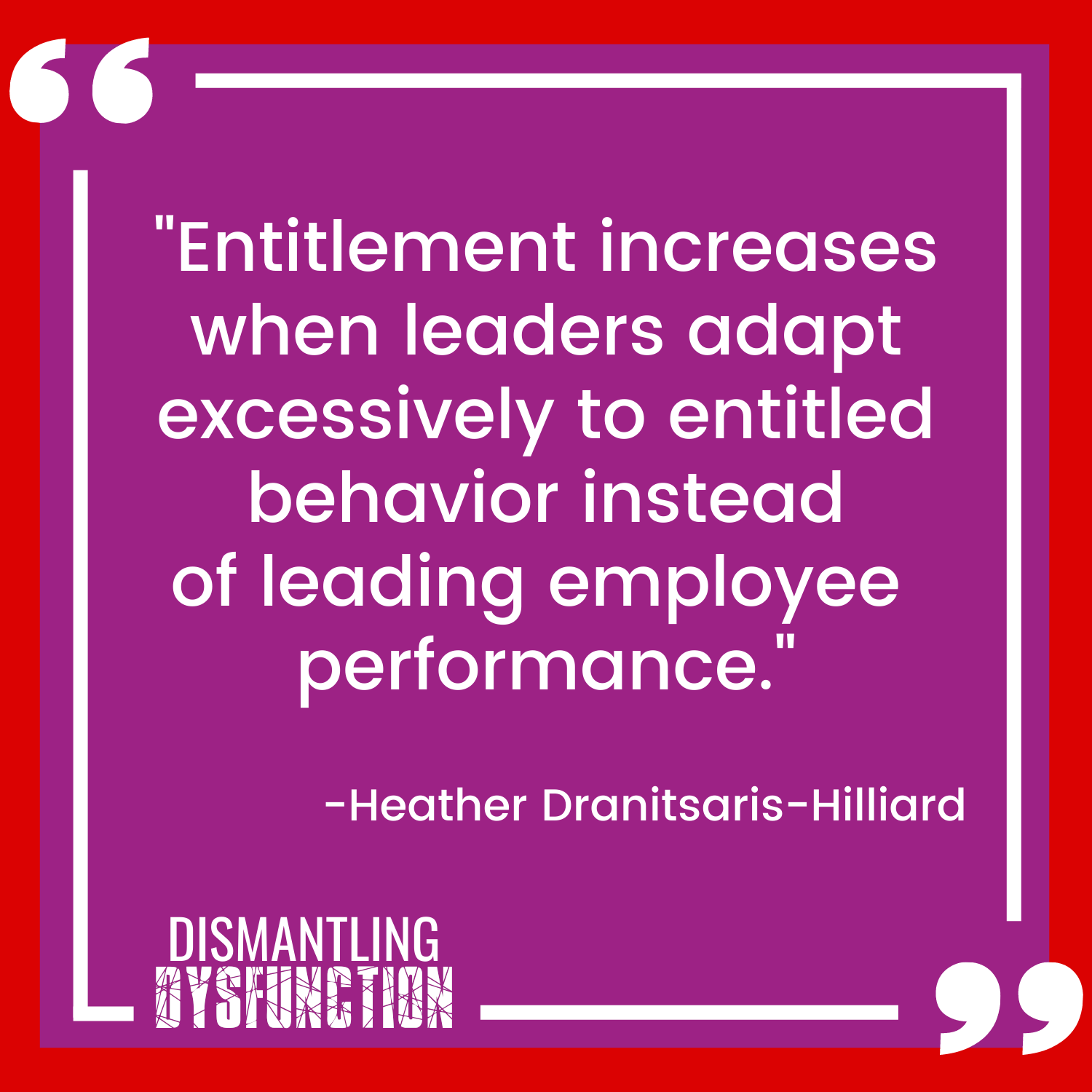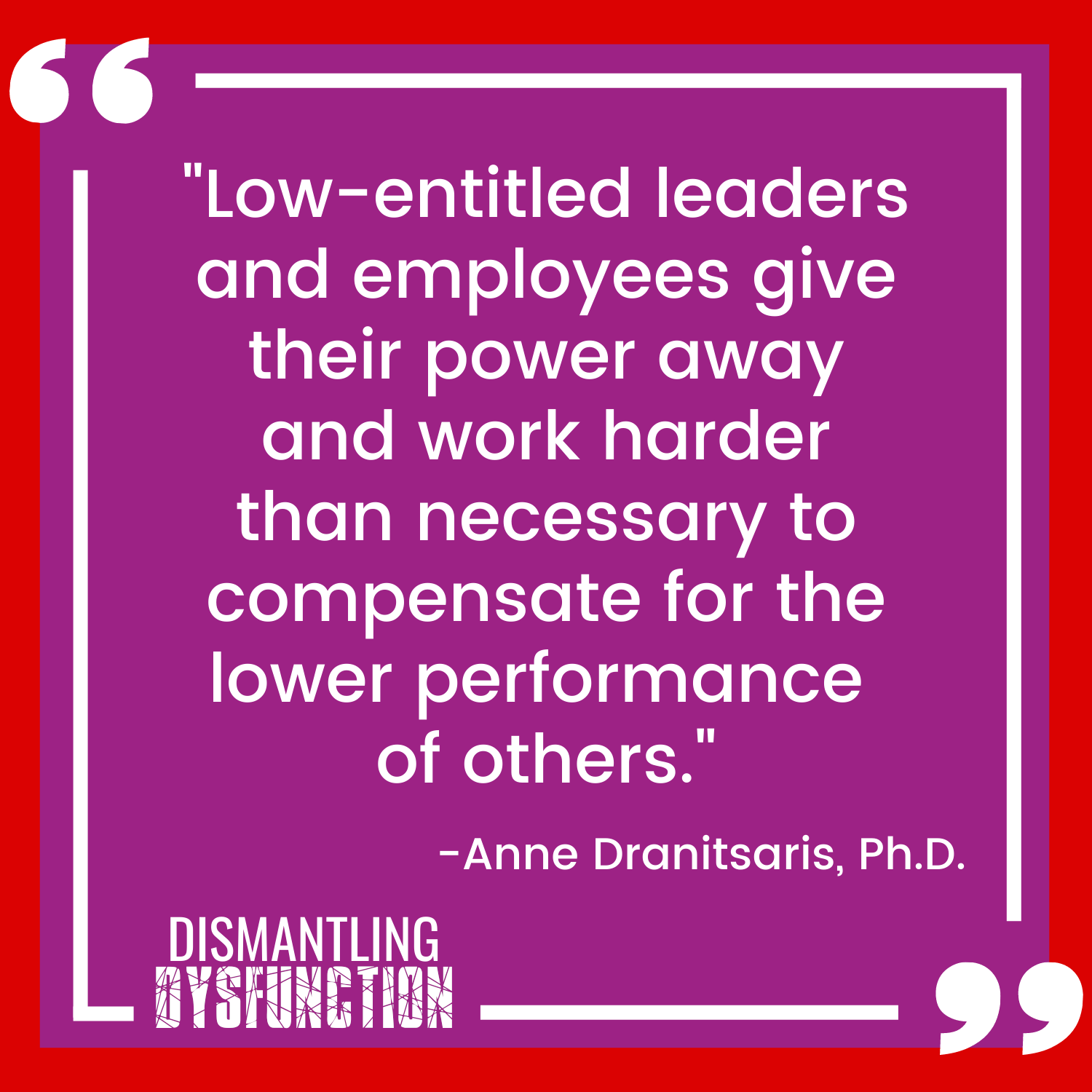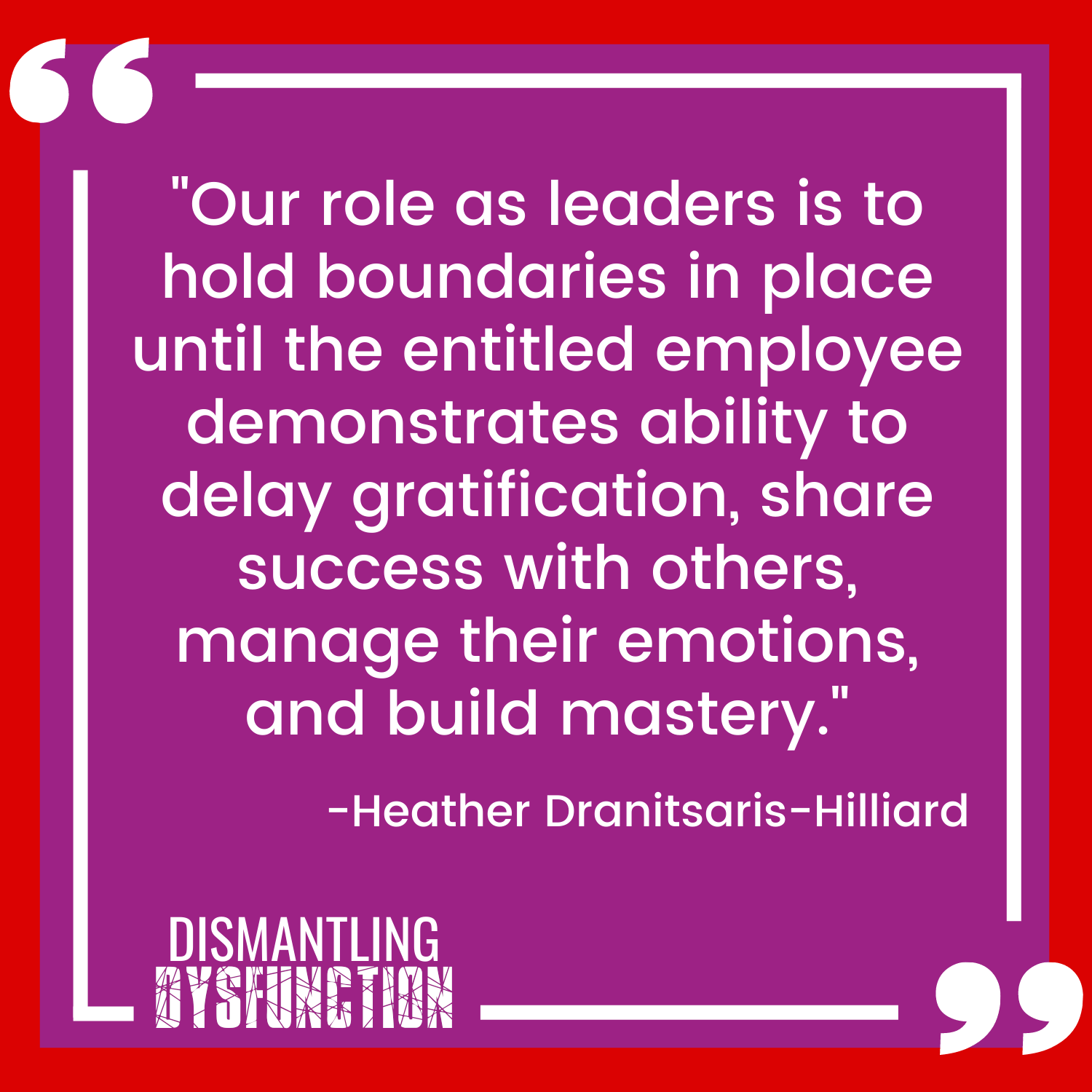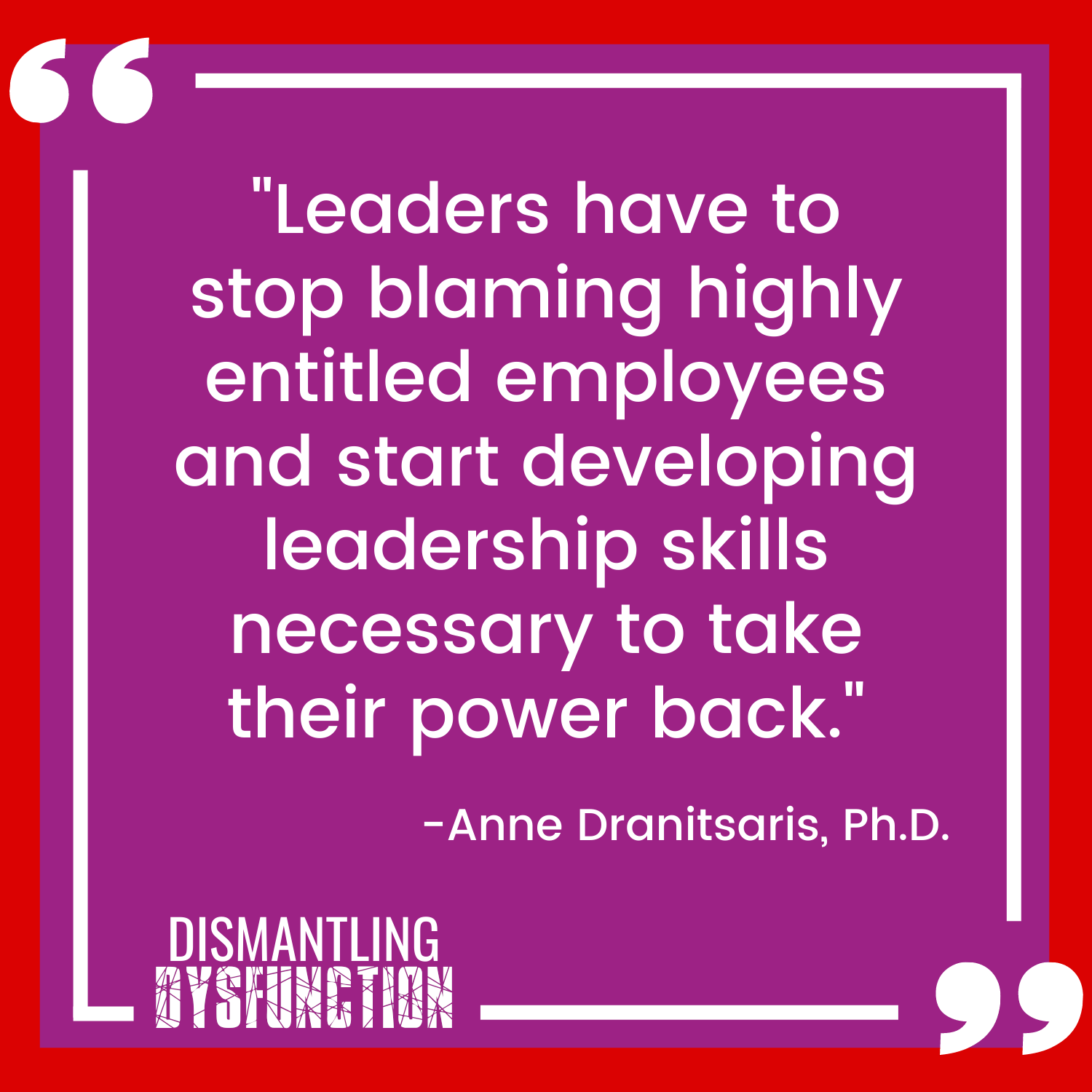 Did you enjoy this episode?
If so, sign up for our newsletter and get exclusive access to some of our best content!
Plus, we'll keep you in the loop – you'll be among the first to know when we've hit "upload" on a new podcast, article, or YouTube video!