Episode #31: How Leaders Contribute to the Dysfunction of Accountability
Today, leaders complain about employees not being accountable for getting things done. But is it really the employee or is it the issue that leaders don't hold themselves accountable for managing the performance of their direct reports? Our experience is that many leaders don't define tasks in a clear manner, leaving employees lost and confused about their expectations. And they fail to follow up to see how the employee is doing, missing the opportunity to praise progress or course correct.
Leaders have this nasty habit of believing that employees are "mini-me's," joined at the brain, with the same attitudes, work ethic, experience and smarts they had when doing their job. This lets them off the hook for actually leading employee performance. This lack of accountability contributes to poor performance, high turnover, and employee disengagement. Leaders not being held to any expectations or having any leadership development are only a couple of reasons why they operate from outdated beliefs instead of meeting their employee's needs during the performance development cycle, leading to this all too prevalent dysfunction.
In today's episode, we discuss the Dysfunction of Accountability and share some practical tips that you can start using today if your organization is struggling with this Dysfunction. We'll also share real client stories that illustrate just how common it is to find this type of leadership behavior in organizations today. Tune in to learn all about the Dysfunction of Accountability and discover what you can do if it's suffocating your organization's success.
If you want to know more about Anne & Heather's work with dismantling dysfunctions in organizations and leadership behavior at Caliber Leadership Systems, check out:
https://dismantlingdysfunction.com
https://www.dranitsaris-hilliard.com
Stop contributing to organizational dysfunction. Pick up your copy of So, You Think You Can Lead?: A Guide to Developing Your Leadership Authority and Potential
Make sure you sign up for our weekly newsletters for tips on how to dismantle dysfunction and develop your leaders: https://bit.ly/dismantlingdysfunction
Are you dealing with an organizational dysfunction you need help with? Or do you have a story you would like to share on our show? Contact us at [email protected].
IN THIS EPISODE:
[01:25] Episode introduction and overview
[02:34] What is the Dysfunction of Accountability?
[05:57] Failure to set expectations
[11:08] Leaders not holding themselves accountable
[22:09] Abdicating responsibility
KEY TAKEAWAYS:
The Dysfunction of Accountability

stems from the failure of leaders to set expectations, give corrective feedback and poor or inconsistent communication.

When leaders don't believe they should manage performance or don't prioritize it, they fail to hold themselves accountable for their commitment to their employees.
A lack of expectations and abdication from holding themselves and employees accountable has significant emotional and financial costs to people and the organization.
Leaders need to take a planful approach to developing their employees.

They need to create an accountability framework, set expectations and manage performance.
Think you might be suffering from issues caused by the Dysfunction of Accountability in your workplace? Listen to the full episode to learn what you can do to start empowering yourself and fighting back against the Dysfunction of Accountability today!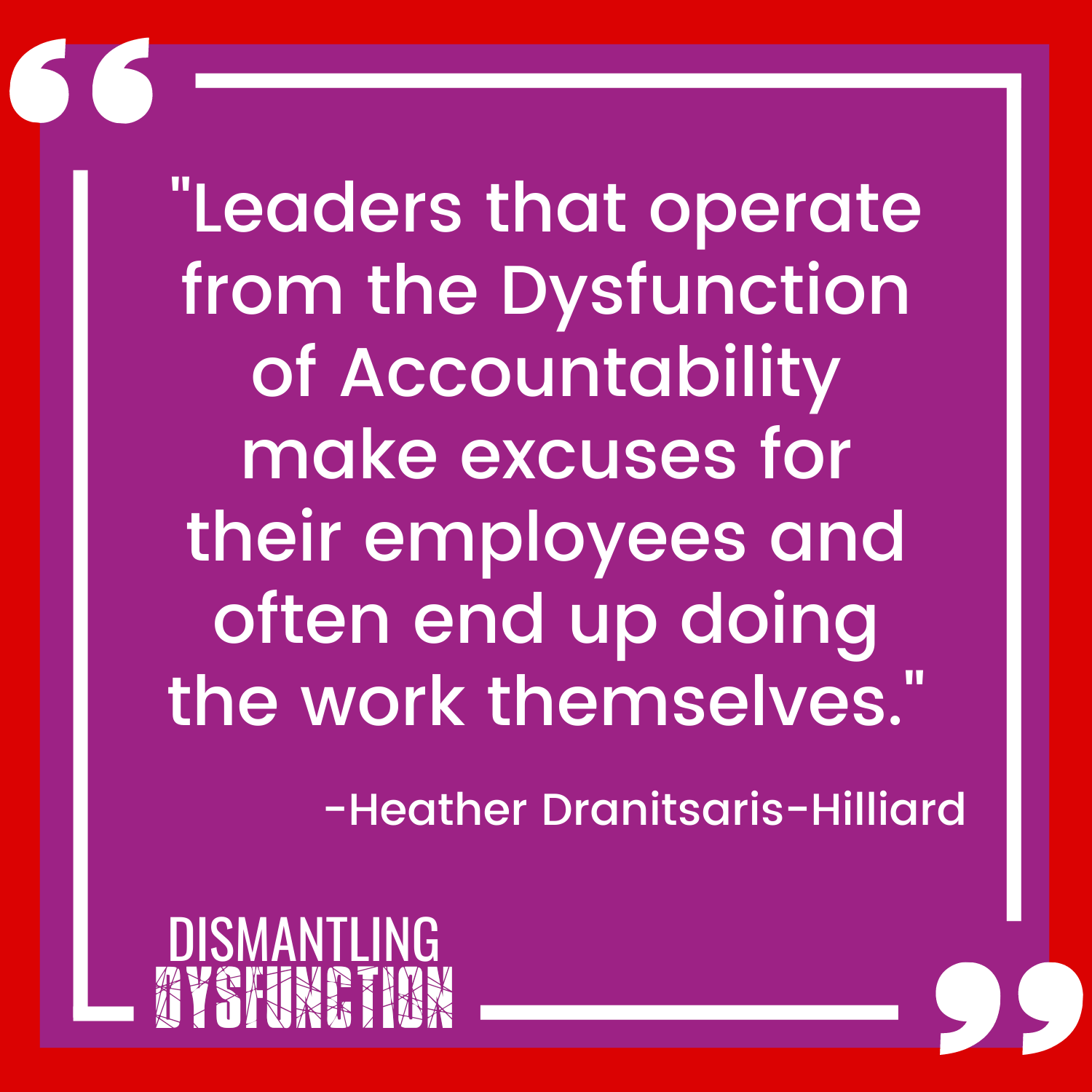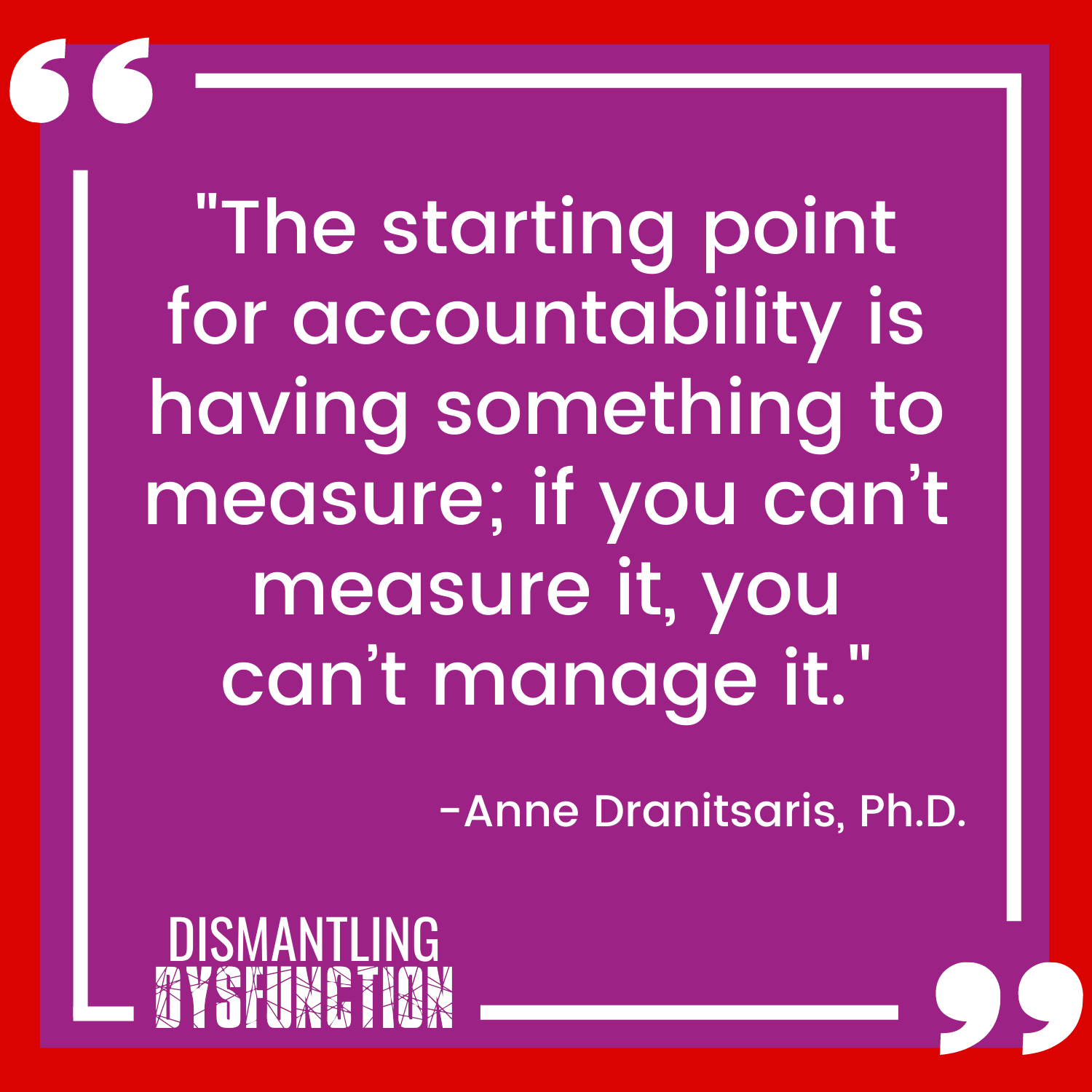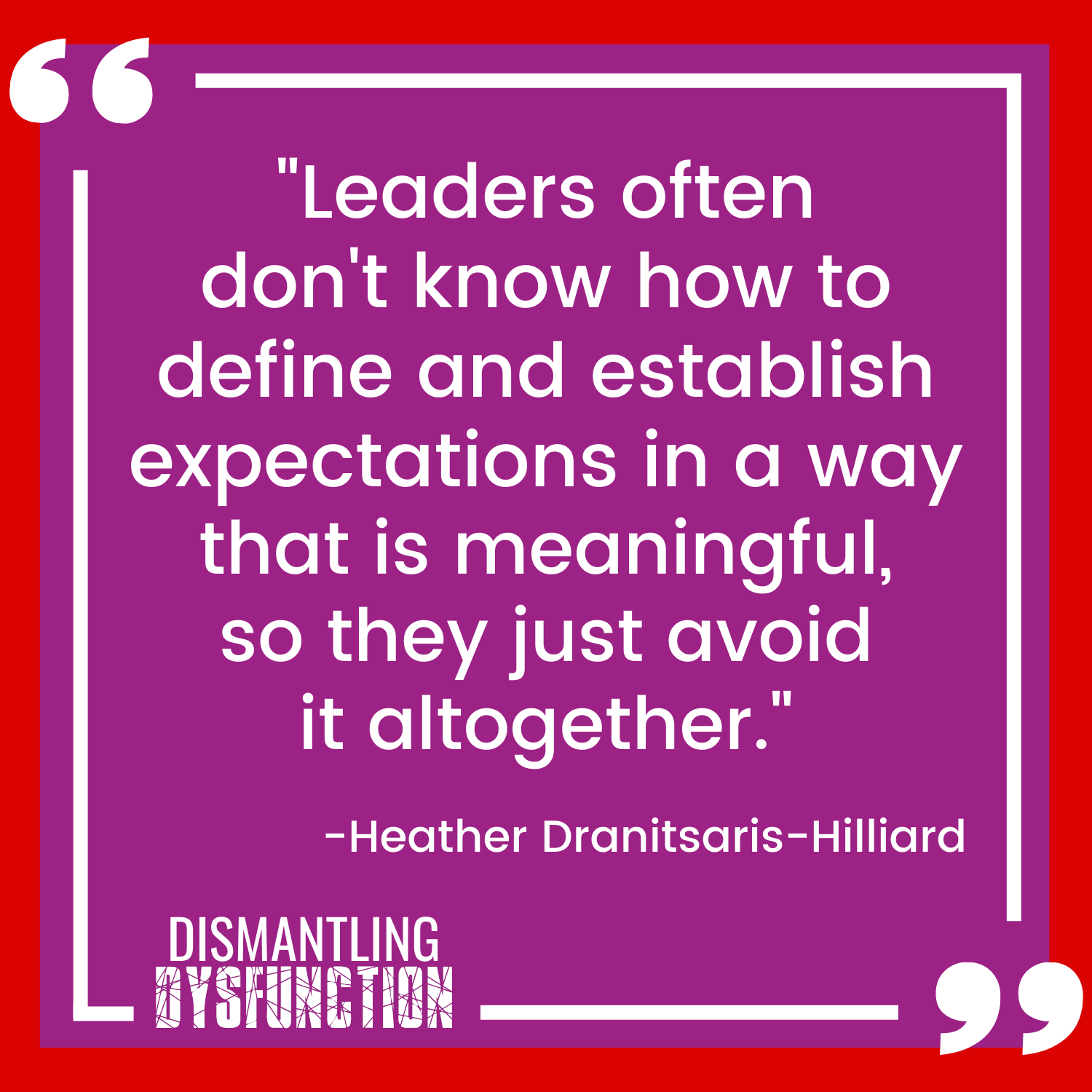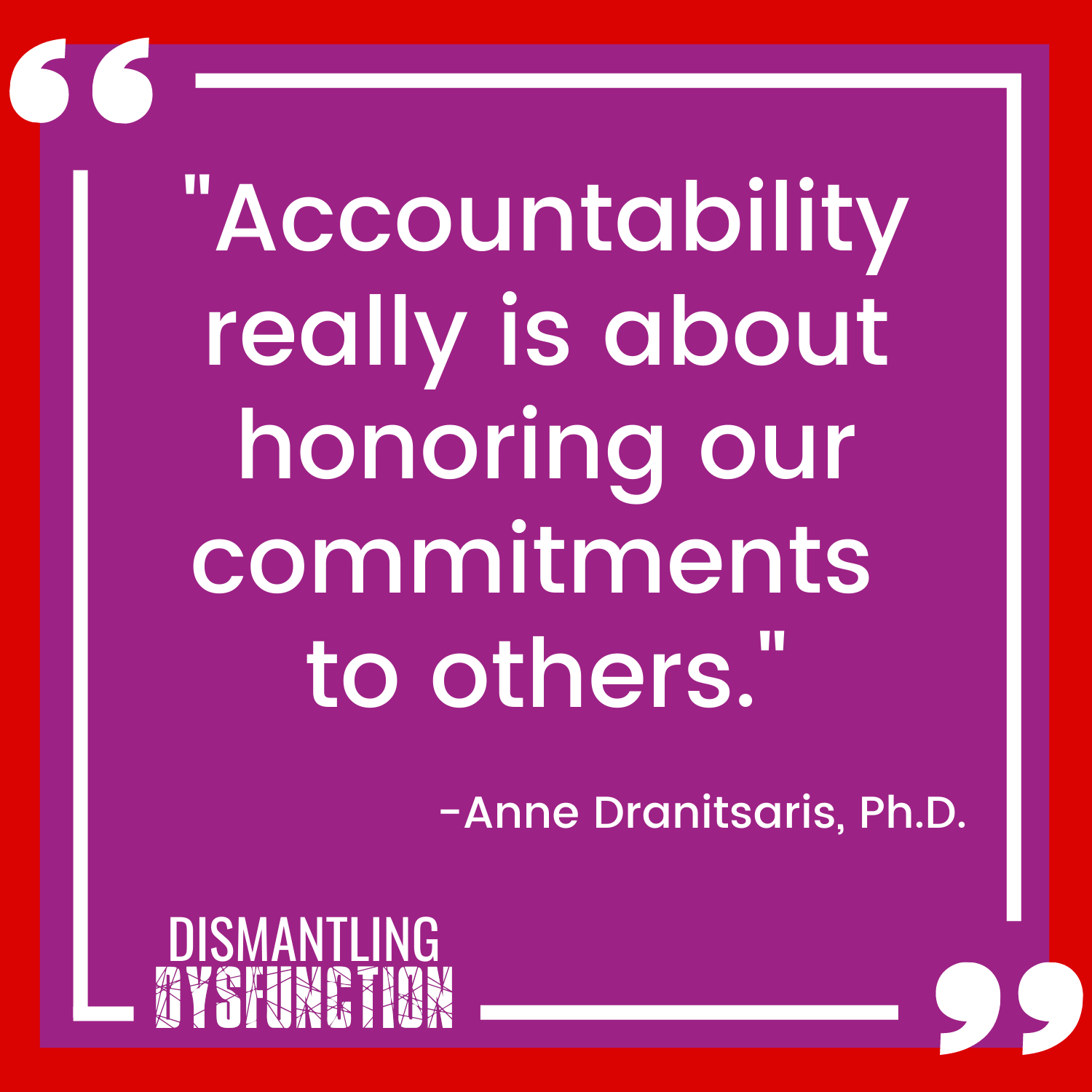 Did you enjoy this episode?
If so, sign up for our newsletter and get exclusive access to some of our best content!
Plus, we'll keep you in the loop – you'll be among the first to know when we've hit "upload" on a new podcast, article, or YouTube video!