Episode #45: Don't Let Codependent Dysfunctions Spoil Your Holiday Season
Snow is falling, the fireplace is crackling, and the turkey is slowly roasting in the oven while you sip from your mug of hot chocolate, surrounded by your loving family. Idyllic, isn't it? We wish! In reality, most of us get overwhelmed the minute we arrive at family gatherings: we overeat, overdrink, and spend time trying to get the approval and love that we never quite feel we got as children. There is nothing like family with all its unresolved conflicts and unrealized expectations to hijack our brains.
The holiday season has a way of triggering codependent patterns of behaviors that seem to arise out of nowhere, changing us from our regular successful and competent adults to emotionally turbulent teens. This season has a way of pressing buttons that enliven codependent patterns of behavior embedded in our nervous system. Chances are you are like so many other people who are caught up with one foot in the Codependent Stage of Development and the other as an Interdependent functioning adult. So, the question is, will you go into survival patterns this holiday season and have a codependent family event, or will you decide the kind of holiday season you want and make it happen?
In today's episode, we navigate the intricacies of the holiday season, family gatherings and why our brains default to survival mode instead of allowing us to celebrate the joyous holidays and enjoy time spent with our loved ones.
Tune in to make sure you don't miss out on the gems we share this week!
If you want to know more about Anne & Heather's work with dismantling dysfunctions, check out:
https://www.dranitsaris-hilliard.com
Make sure you sign up for our weekly newsletters for tips on how to dismantle dysfunction and develop your leaders: https://bit.ly/dismantlingdysfunction
IN THIS EPISODE:
[01:50] Episode Introduction and Overview
[02:41] Why Holiday Season Triggers Self-Protective Behaviors
[14:20] Common Codependent Strategies We Use
KEY TAKEAWAYS:
While for many people the holidays represent a time for fun, family and much merriment, for many, it is a time of simply surviving the season. We forget about the intention of the season and begin to strive to meet the expectations and needs of others, losing ourselves in what we should be doing, rather than doing what we want to do.
The holiday season has a way of triggering Imposter Syndrome behaviors that seem to arise out of nowhere, changing us from competent adults to being driven by fears. We become anxious about everything from not giving good enough gifts to reverting to our childhood role in the family, pressing buttons that enliven automatic negative thoughts and behavior embedded in our nervous system.
Just as we have roles in our family of origin, we have some predictable patterns of behavior that emerge at Christmas time because of both nature and nurture. Whatever our strategy for getting attention, love, or approval, we are trying to meet the unmet needs of childhood or operating on automatic pilot instead of being a grounded and confident adult.
If you are struggling in relationships because you or others are using the codependent behaviors, you are not alone. Contact us for more information on how we can help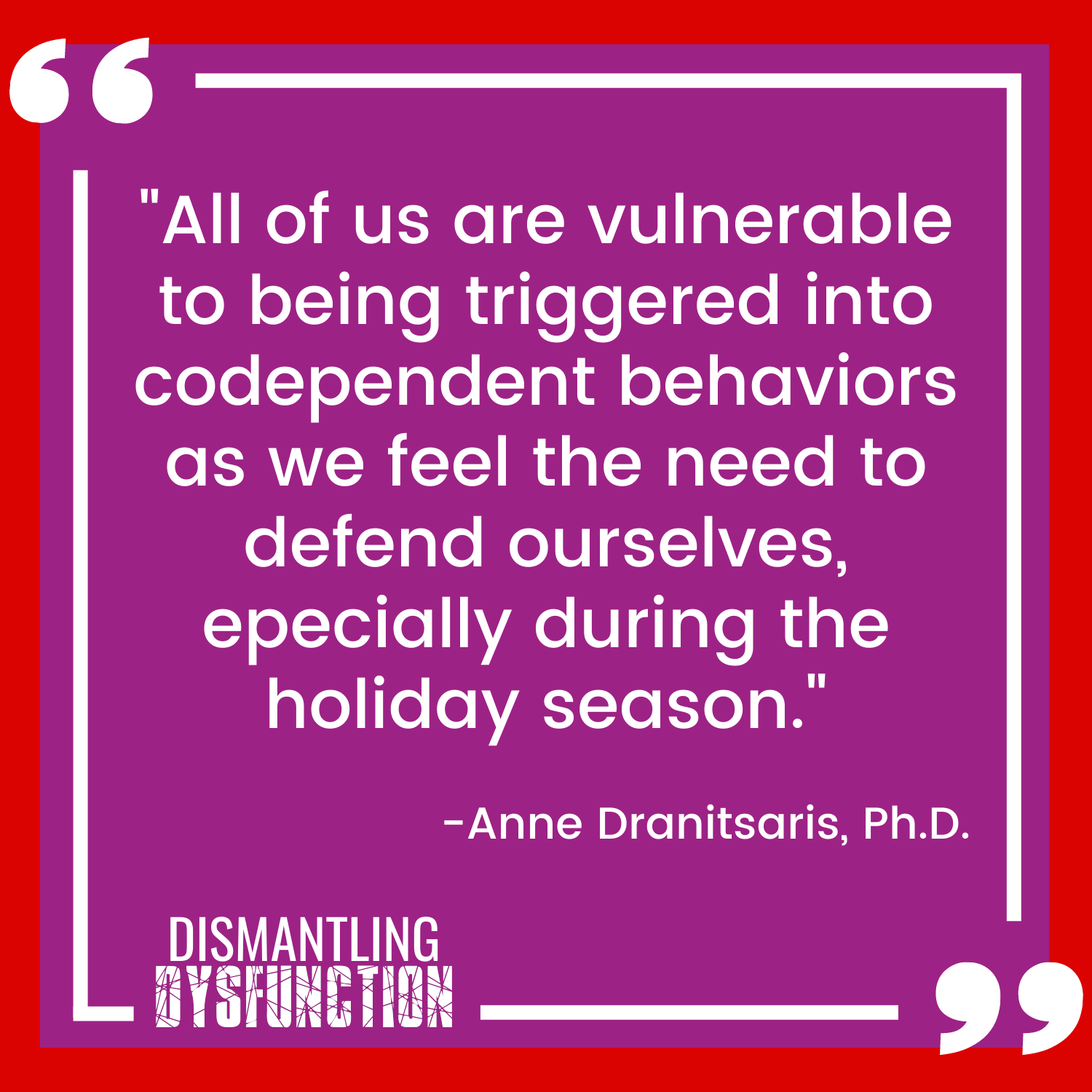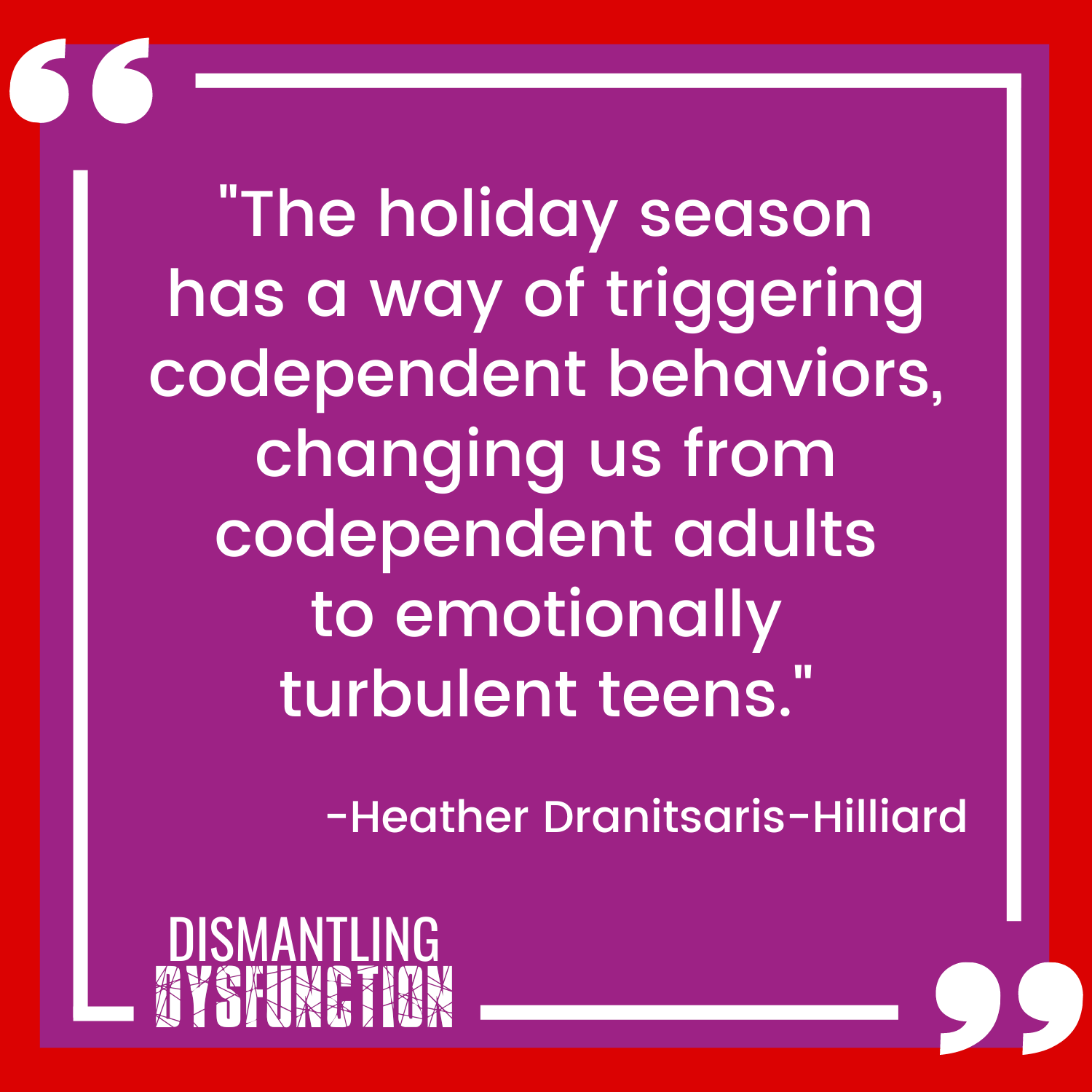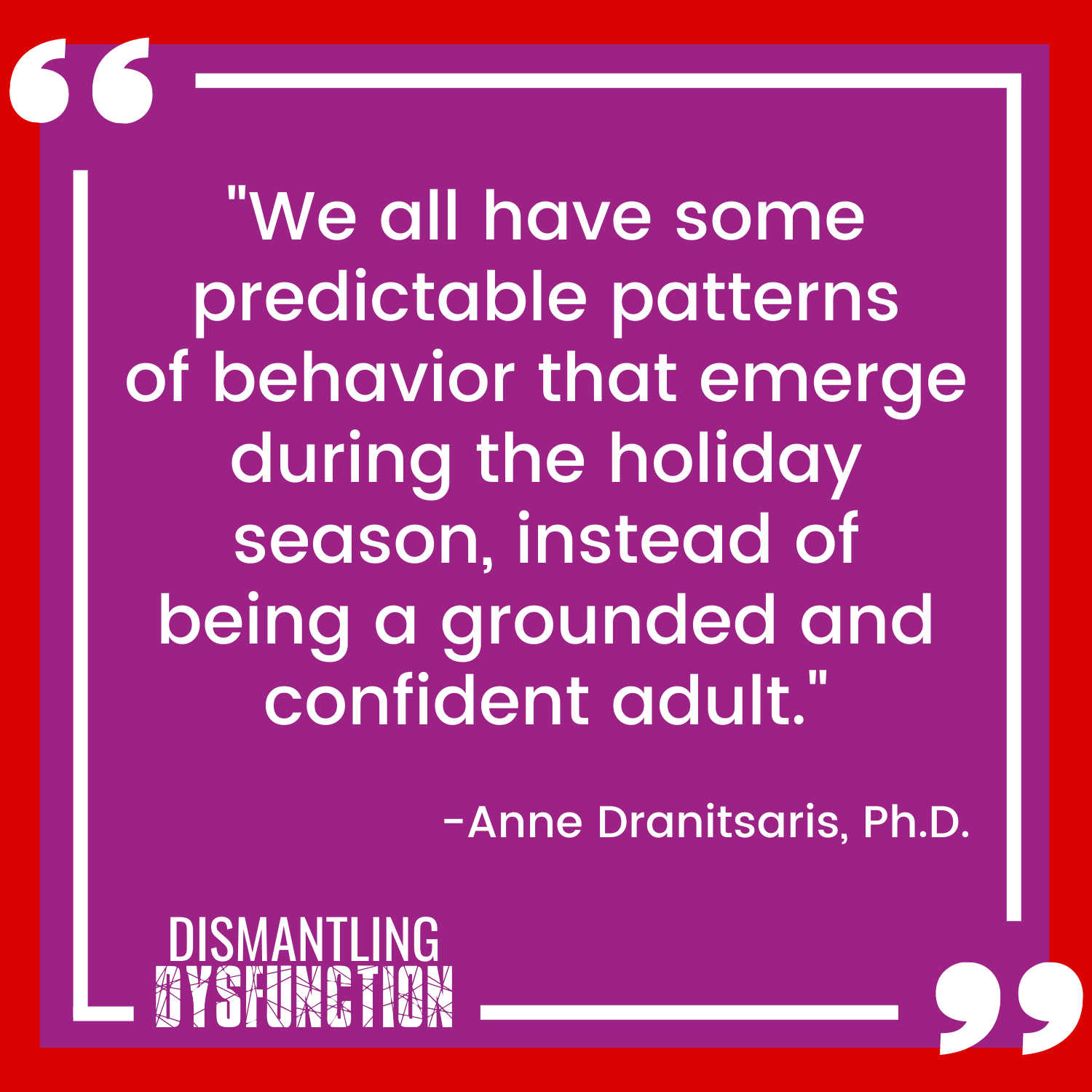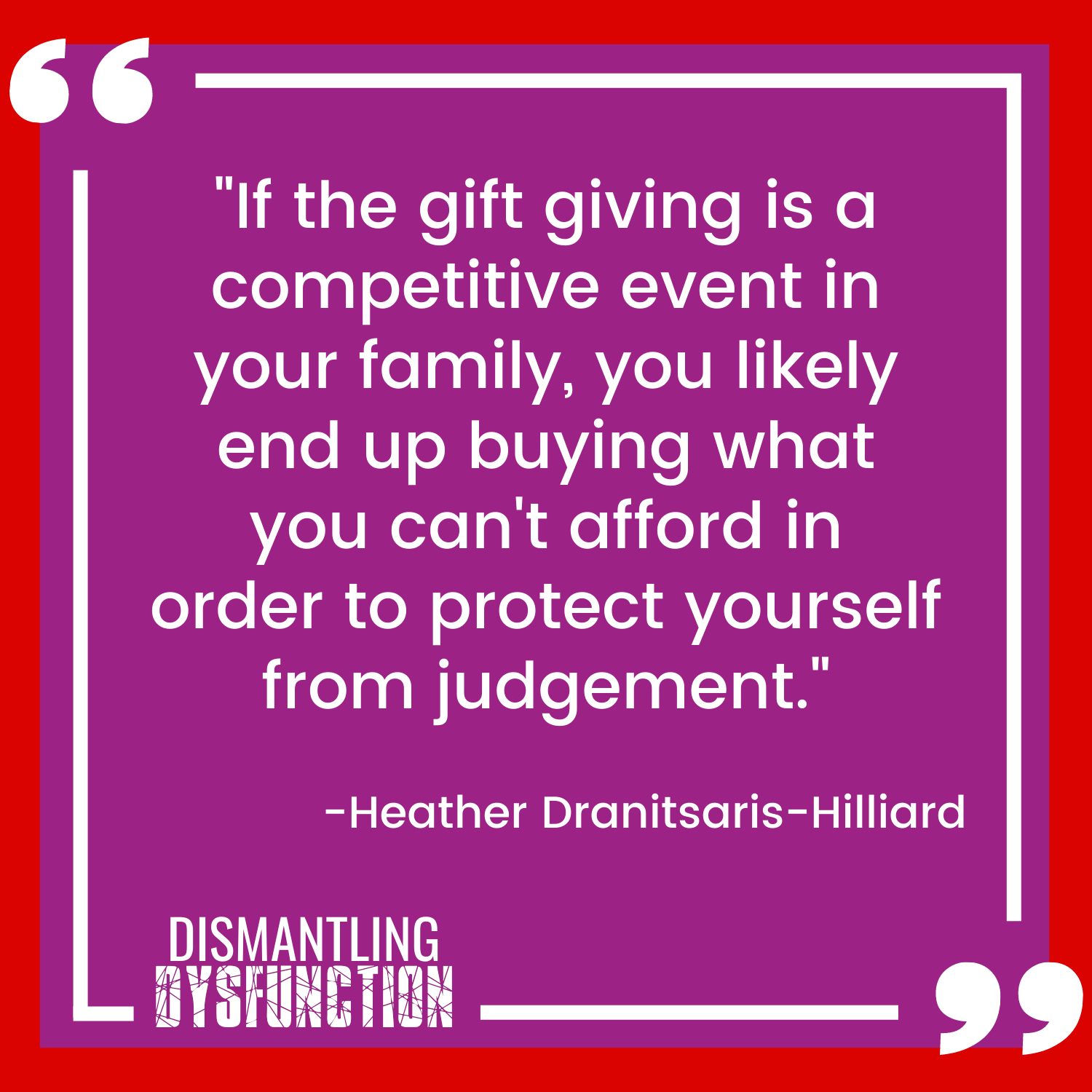 Did you enjoy this episode?
If so, sign up for our newsletter and get exclusive access to some of our best content! Plus, we'll keep you in the loop – you'll be among the first to know when we've hit "upload" on a new podcast, article, or YouTube video!